We all have those people on our list who are IMPOSSIBLE to buy for; they either have everything, or you feel like you've literally already got them everything possible over the years. With the holidays just around the corner (yeah we won't mention how close they actually are) you might have already started your Christmas shopping or you're thinking about what to buy for the lovely people on your list.
Whether it's your hubs, wife, brother, sister, or office mate I've compiled a pretty extensive list of things you can consider, and I like to think they are slightly less conventional. All these items have been personally tested by yours truly and get the Short Presents seal of approval so you can feel good about what you're giving this holiday season. Because although it can be stressful it's also kind of fun to give presents right?
There's something about carefully curating a gift for someone with all their favorite (or soon to be favorite) things. I think I like giving presents more than I like receiving them. I love seeing the person's face or stopping into their place and seeing a lovely candle or handsoap I gave them, and knowing that it has a good home.
I put A LOT of time into the gifts I give which is why I started LONG AGO. Something you might want to do is make a list of people you want to buy for (don't think of it like a need), and brainstorm before you even go to a store. Having a bit of plan can (a) keep you on budget and (b) save you the time of looking around for something to jump out at you.
Whether you want to pair some of these gifts together or gift them separately here are some ideas to get you started. Please tell me you've started already?

---
---
THE BOOKWORM
Recently I had the ABSOLUTE pleasure of attending the Giller Prize event here in Halifax, and while all of the Giller Prize nominee's books are super great and I adored meeting the authors there is one book y'all…. that you NEED to read.
"The Best Kind Of People" by Zoe Whittall has been making waves all over the literary world, and everyone and their dog who's read it says YOU HAVE TO READ THIS. I'm not going to spoil this for you, but here's a really good way to explain what it's about. "Whittall takes a question- what would you do if your husband, the person you trusted most in the world, was accused of sexual assault against young women- and prods and peels one family's caving shell in an unforgettable read".
If that book doesn't seem like the right fit you could consider something a little more motiavational. A great book for anyone on your list is "The Life Changing Magic of not Giving a Fuck", "You are a Badass", and "Big Magic" all of which are super inspiring, and motivating.
A great book for the hard to buy for dad, or brother could be the Bruce Springsteen "Born to Run".  "Richly rewarding…Bruce Springsteen proves that he has taken on life fully engaged both in living and examining it, and in doing so, he's delivered a story as profoundly inspiring as his best music…It's alternately brutally honest, philosophically deep, stabbingly funny, and, perhaps most important, refreshingly humble." —Los Angeles Times
I'm not going to lie I like to push books on people at Christmas (I'm a pusher, I push people) which is why I love Chapters Indigo. Despite the fact that I could spend an entire day there figuring out what books to buy I also love allllll their home items, and trinkets. Did you know Chapters is a Canadian company? And they design all their home items in house?

If you're not sure what book to buy you might also consider a gift card, and maybe some reading socks. Because let's be real our feet can get pret-ty cold when we're devouring page after page of a juicy or controversial story. And we can always find something to buy at Chapters, so you really can never go wrong with a gift card too!
---
THE MIXOLOGIST
Is there someone on your list who is always the one manning the drinks at a party? Or is always cooking up some new cocktail recipe? Why not gift them some very pretty basics for their bar cart?
Here we have a cocktail muddler, a martini shaker, and a wine pump with stoppers. If you're wondering what in the heck these things are for trust me the mixologist in your life with love them. The muddler works to blend flavors together, and they are especially great to mixing sugars with fresh herbs like in a Mojito. A martini shaker is pretty selexplanatoryry, but it's always nice to have one (or two ) on hand when fixing drinks. The wine pump is probably the coolest of the gadgets because it'll vacuum seal your wine in case you plan on finishing the bottle and you want to store it horizontally. I MEAN SO COOL RIGHT?
I was first introduced to Trudeau Cuisine a few years back, and honestly, everything I have from them has seriously stood the test of time. From mixing bowls I use almost on a daily basis to some adorable cheese knives I bust out for parties and gatherings at my place I really do love and respect this brand. Definitely a win in my books.
To find stores in your area that carry Trudeau please visit their website at Trudeaucorp.com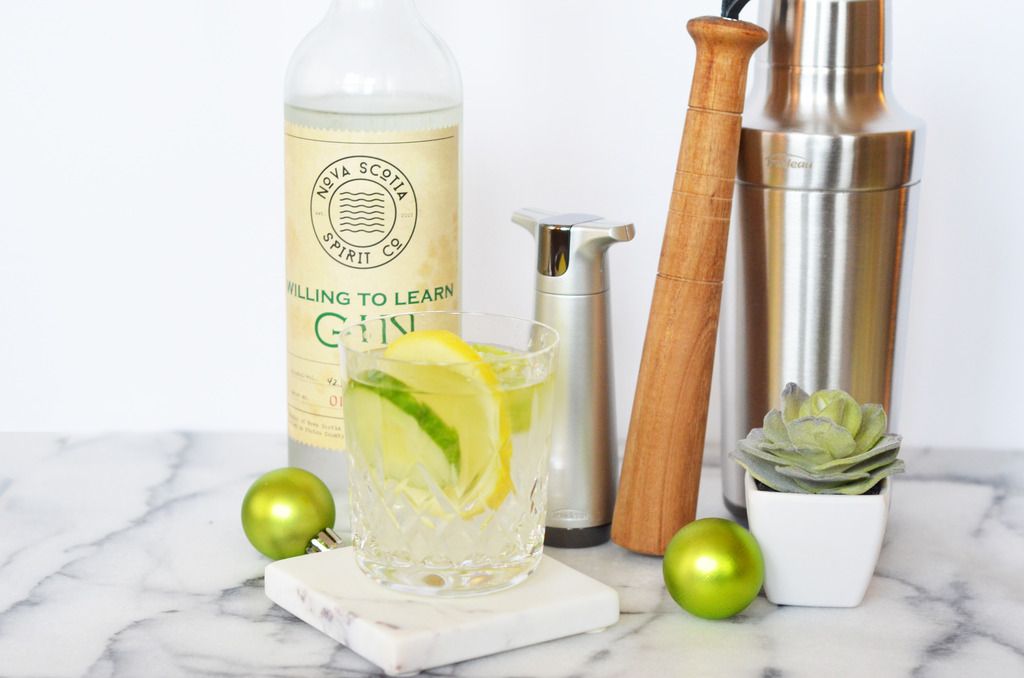 As well, you might consider a set of beautiful Nova Scotian Crystal Whiskey Tumblers. Available in 6 different patterns Nova Scotian Crystal makes some amazingly beautiful items (and not just stemware). From vases, to barware, and even lamps and bowls I'm confident you could find something to suit anyone on your list from Nova Scotian Crystal.
Perhaps if it's appropriate, you may want to pair these items with some local liquors from the Nova Scotia Spirit Co available at the NSLC. While I'm partial to their Gin I have tried the others, and I know the distillery just recently won an award for their Blue Lobster Vodka.
---
THE HARRY DUDE IN YOUR LIFE
Let's face it, we've all got one and they don't always have the time to pop into the barber or the salon. Conair makes some really great products for hair (you've used them) but did you know Conair also make some very affordable products for men too?
From trimming beards to buzz cuts the man in your life probably needs an update with whatever he's currently using. Our fellas are kind of funny with the things they will spend money on, and grooming isn't really one of them. Why not treat them to a fun new product?
Why not treat them to a fun new product? We've tested out both of these and give them two thumbs up. Affordable and effective I mean how could you go wrong?
---
THE COWORKER OR SECRET SANTA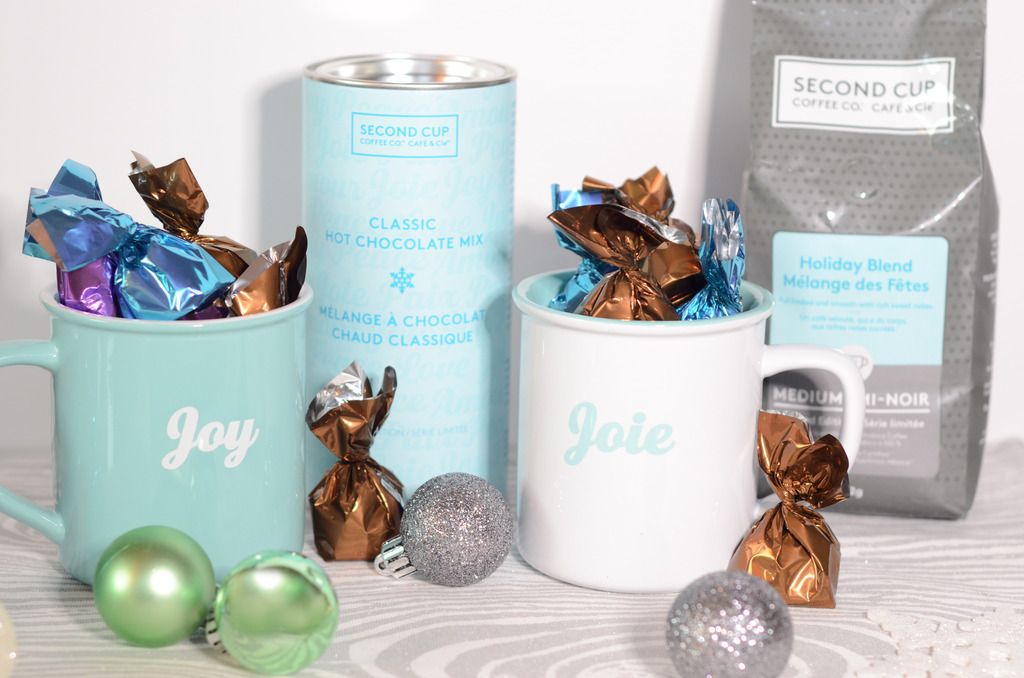 One of my go-to gift ideas when I reeeeeeally just don't know what to buy someone is to get them some cute cozy things that everyone loves during winter.
I love to put together a little goodie bag or basket of things like mugs, hot chocolate, and coffee. Even if they don't love these items it is nice to have them on hand to serve your guests in case you get some surprise visitors over the holidays.
I love these beautiful mint colored "Joy/Joie" mugs from Second Cup that are both holiday inspired, but also something you could use all year round. Who doesn't want to spread the Joy of coffee and hot chocolate over the holidays?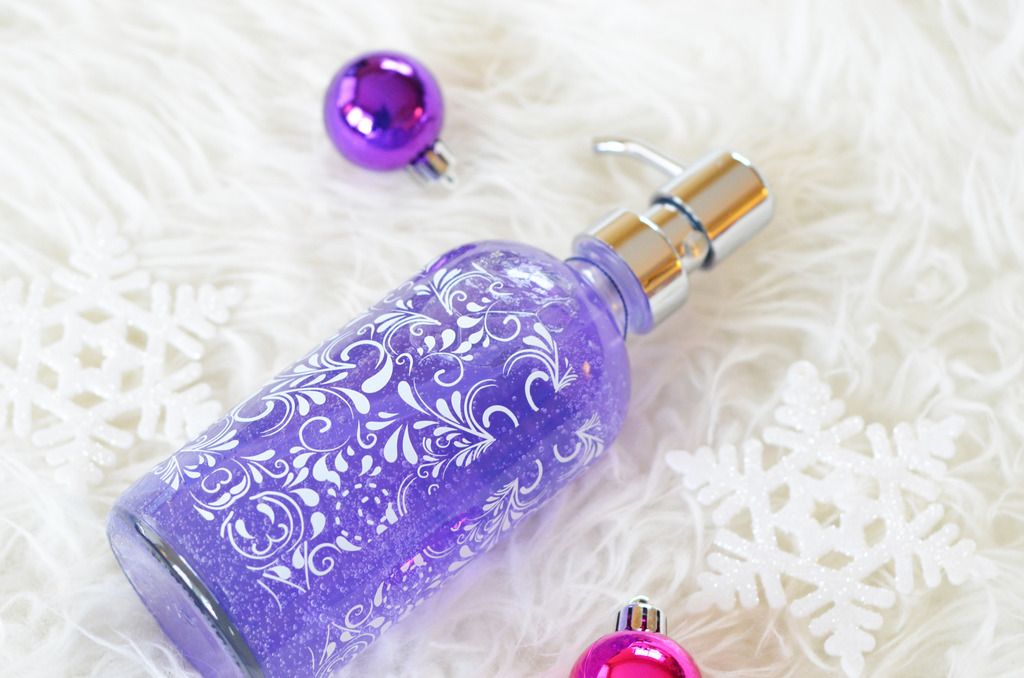 If you're looking for something small to add to a gift or something to buy for say a secret Santa or an office mate or just something to say hey I thought of you might I suggest the Bleu Lavande Collection? 
Who doesn't love a beautiful hand soap? Or reducing stress? Lavender not only smells amazing (I basically want to bathe in it, well actually sometimes I do lol) it can actually help to relax you! So if you have someone on your list who you know probably should slow down (i.e me) I would totally suggest the Bleu Lavande Collection.
Available for $24 at www.bleulavande.com
For more ideas for this category check out our guide to the temperamental teen lol *coming soon*
---
FOR THE  STYLISH MAN IN YOUR LIFE
A great product line for men and one that is no stranger to Short Presents is Jack Black. We've talked about this company before and I only just realized they are now selling it locally at Spirit Spa. I'm a huge huge fan of all these products, and I know my boyfriend is too.
The Jack Black moisturizer is great because it contains and SPF, but it's not greasy. Us girls have the luxury (and yes I believe it's a luxury) to have the option to wear makeup to cover everything up, so by the time we're done with foundations and powders we're not necessarily oily anymore. Guys, on the other hand, are out there naked as the day they were born so a moisturizer that is mattifying is key. Otherwise, they won't use it and you'll just nag them about it, and well no one needs an argument over skincare products.
Another great item is the Conair hair trimmer. Its shape fits perfectly in your hand to ensure the proper grip. I mean how cool is this thing? If you've got a guy who likes to keep his hair pretty short this product might be for him.
---
THE HARD TO BUY FOR PARENTS OR THE PERSON WHO HAS EVERYTHING
There comes a time when we all want to give back to our parents. They've done SO much for us over the years that you really want to show them your appreciation. The hard part? They have everything. They've worked so hard for everything they have that they've slowly collected all the things they could ever need or want. So what do you get them?
Consider experiences. While I'm sure your parents and/or guardians have lived to see it all there's something to be said about making memories together or carving out quality time.
There's nothing better than learning more about your family history or building something together and hearing your dad curse the entire time when normally he barely turns red let alone screams at something.
Think about the person and think about the kinds of things they like to do. Do they golf? Ski? Maybe they want to throw some axes at the Timber Lounge down on Agricola?
Or do they love being pampered? Have they ever been pampered? Consider an experience at the spa, or a retreat.
Think of something they can do rather than items that will just collect dust on a shelf. Or let's face it, probably just give it away to someone else.
Do you have siblings? Can you pool your money together and maybe purchase a trip or a vacation?
Another thing that appears to be not at all creative, but 100% functional is to buy them really nice things like the kind of things they would NEVER buy themselves.
See your parents have been selfless for as long as you've been walking on this planet, and they've learned over the years how to make due with what they have. We all could learn a thing or two from them.
Maybe it's a nice watch like the Marine Star from Bulova or a nice fragrance like this one from Lacoste  or Michael Buble (featured above). Or maybe it's a nice shirt or sweater from the Gap or Banana Republic (depending on your parent's style of course). *I'll be sharing some more gift ideas from Gap/Banana/Old Navy coming soon, so be sure to stay on the look out for that!
While your mum or dad might argue that what they already have will do just fine you must insist they keep it. If they put up a fight you can always remind them you can donate the "perfectly good" item they've been wearing for 30 years to someone less fortunate.
It's nice to spoil them with something really nice that they can be proud to wear, or own but you know they would NEVER spend the money to do so.
---
THE FRIEND, BUT YOU'RE ON A BUDGET
Truth be told the holidays can sink a bank account faster than an iceberg can sink a ship especially if you're still in school or you've got your nose to the grind while also trying to make a go of that side hustle.
If you're strapped for cash, or you just want to give gifts that are a little less commercial you might consider the following.
Are you good at something? Do you have a special skill or expertise you can share? Like for me, for instance, I could offer to help someone out with some shopping or redecorating by helping them pick out some gifts or an outfit for an event. Or I could offer to help them with their hair or makeup the night of a big event. I've gotten pretty good at both over the years, and I'm a heck of a lot cheaper (mind you less skilled) than the salon.
Whatever your talent offer it up to your friend complimentary. You could even make a little coupon they can redeem, so they don't feel guilty later when asking you for the "favor".
Other options could include books (I know I mentioned this in the beginning, but like I said I love gifting books), and they don't need to be new. They could be books you've already read, and you've carefully curated for a friend or loved one because you know they will love it, and then you can bond over it once they've read it. Maybe offer to have a wine and cheese night after they read the book and have your own little book club (where you just drink lots of wine, and no one talks about the book of course).
Or you could consider making them something yourself maybe take a favorite quote and paint it, or design something on your computer and print in out at like Cost-co or Walmart (they offer some pretty inexpensive options).
Gifts don't need to be bought in a store, but they do need to be personal so think about your person, and think about how you could brighten their day, or life with something you already have, or some service you can provide.
---
THE MOM FRIEND
We're getting to that age now where a lot of our friends have kids, so like what do we buy them?
New mothers and mothers in general, are the absolute least selfish people in the world, all they care about is their children (which of course is what we want), but it's important for them to take time for themselves too.
For the mama friend buy something that's just for her, and has nothing to do with baby.
OR a gift card to do something that has nothing to do with baby. A healthy detachment is really important for both mom and child (significant others too); all parties need to be able to be okay with being apart.
I adore these lipsticks from Lancome. I mean the packaging alone is enough to to get me, BUT what I love is that these lippies are actually childproof. Holla! Where have these been for so long? While I'm 100% sure that Lancome didn't design their push-top for this exact reason, they are definitely childproof! All you mamas out there can totally bust out the bright red lipstick without the worries that your kids are going to get their hands on it, or smash it to smithereens.
Also, can we talk about what popping on a red lip color can do for a girl's confidence? You could seriously be in jeans and a t-shirt, and if you pop on some lipstick you are g-t-g hot mama. So if you're short on time (I mean what mama isn't?) these Lancome lipsticks could be your new go-to.
Other gift ideas could include bath products or special things just for mommy.
Sometimes the only peace and quiet you get as a mum is when the kids are asleep. Maybe this includes a glass of wine maybe it includes two, but why not encourage this alone time by gifting some nice things for a bath, a pedicure, or a facial. Something mommy can do just for herself (for a change).

Moms really don't have a lot of time to contend with which is why I love this Burt's Bee gift set because it's zero fuss! Which just a few essentials the momma bear in your life could be well on her way to feeling and looking better.
One of the things I love about these Philosophy items and gifting them to a mum is that they are multi-purpose!
Both the Sugar Plum Fairy, and the Peppermint Stick can be used as a shower gel, bubble bath, and shampoo. Not listed, but I would argue you could also shave your legs with this product too. So if you're a busy mama (or like wayyyyy over tired) you don't need to worry about grabbing the wrong product because this one can literally do it all. It'll also help you save space too because we know how easy it is for the products to take over the shower and/or bathtub.
Also the Amazing Grace Perfume ornament is super adorable (smells so clean and feminine) I think it could also make a cute little decoration for a gift tag. And it's teeny so it could be great for on the go.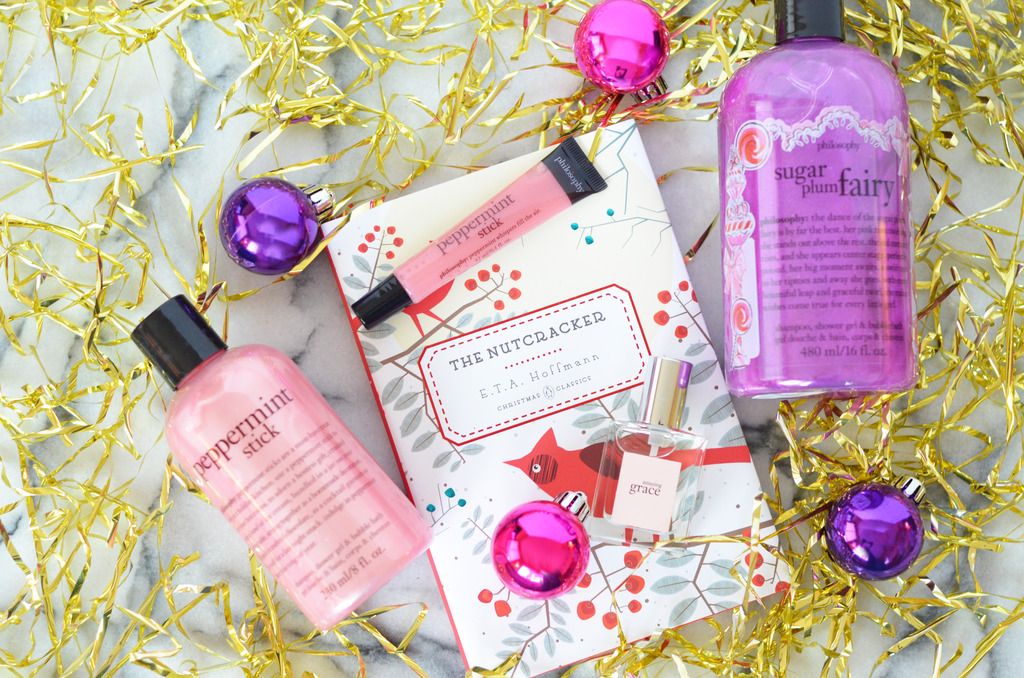 ---
THE INLAWS
Okay, so this one really depends on the status of your relationship with your significant other (and how long you've been around). If you're new to the family you need to go for something generic because you really don't know them that well, but still more thoughtful than chocolates. If you've been around a while you need to make sure you make it more personal.
I'm super lucky in this regard because we do secret Santa and we're only supposed to buy for the name we draw, but I always get them a little something anyway. They are both so good to me, so they totally deserve to be spoiled, but at least it takes a lot of the pressure off.
Because there tends to be a lot of us at my boyfriend's parents house at the same time it's easy for us to deplete their resources pretty quick lol And while his parents love to spoil us with food, and drinks it's nice to give back to them too. Typically I gift them little things like coffee, chocolates, fancy cheeses, meats, crackers and a bottle of say… Spiced Rum for the Egg Nog. I love all these goodies from President's Choice I mean they really do holiday foods so well. I'm obsessed with those Sea Salt Crackers (and they are organic) and their frozen avocados. If you're around the superstore take a peek around because there are lots of new products this time of year.
You could also consider things like crystal glasses, or serving items, but again you need to know your in-laws because you need to make sure it's practical and not something that will just collect dust.
Baked goods are also another great addition (if you're good at it lol) there's something to said about taking the time to prepare something yourself. It's nice to have extra goodies on hand they can offer everyone who's staying for the holidays, or even just people pop who stop in to say hello.
I love this recipe for candy cane shortbread cookies (pardon the photos it's a very very old post), and it's kind of become a tradition to make them. Since we are usually the first ones to get there sometimes we even do it together which is very nice.
For the in-laws you may also want to consider the items we've featured in our Gift Guide for those who've moved away! *coming soon*
---
Hope you found this post helpful! We have some more gift guides coming soon, but if you have someone on your list that hasn't been addressed here please comment below, or reach out to me via social media @shortpresents or email me info@shortpresents.com I'd love to help you find that perfect gift.
If you're local I also offer shopping consults so if you REALLY need me be sure to get in touch.
To help get you started with your gift giving we are running a couple giveaways on our Instagram Account (@shortpresents), so be sure to stay tuned.
xx
Kayla