Recently I was home for Thanksgiving visiting an old friend, and she got the biggest kick (pardon the pun) out of seeing my shoes in her entrance way. We both had these shoes in high school, grade 10 and when we met to be precise, and it was like a huge blast from the past that we couldn't help but burst into a tailspin of laughter that were back "in style" again.
When we were in high school I had the blue striped version, and I think she had pink, or I had pink and she had blue. I really can't remember, but we used to switch one for one and go the whole day with mismatched shoes (because we were cool like that ya know?). I've been on the hunt for these shoes for a while I knew I wanted them a while back, but when I finally decided to purchase them they were completely sold out everywhere. I tried three stores back to back at the Halifax Shopping Centre, and no such luck.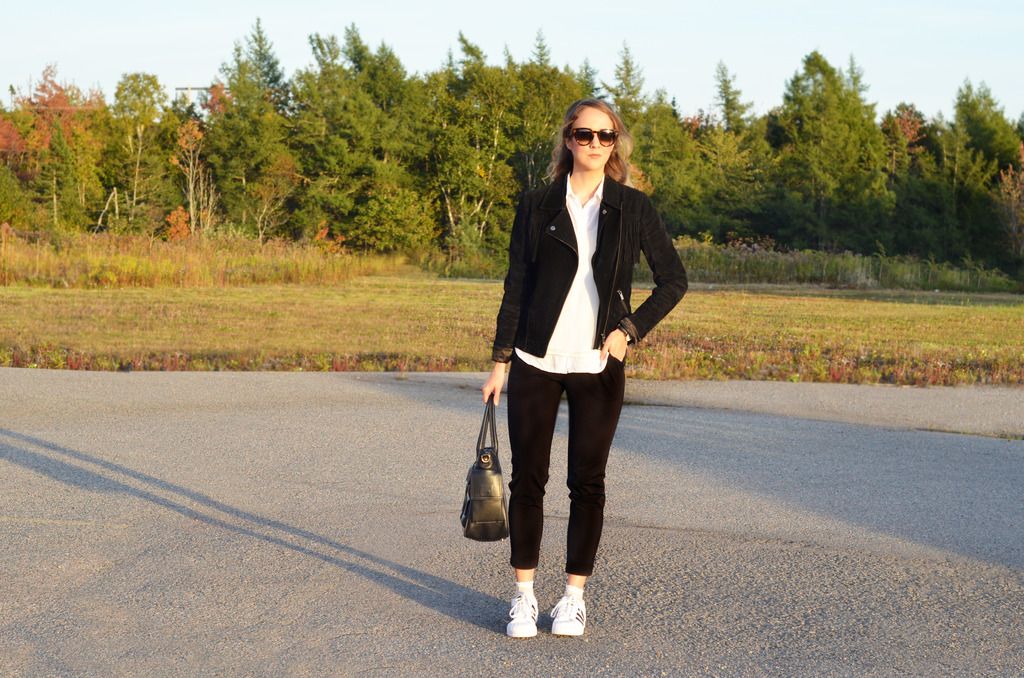 Thankfully I ordered them from Soft Moc (delivery is free if you ship to the store), and they came in a few days later. After having exchanged the originals for a smaller size (heads up they are made big, so I would suggest you size down) I've basically been wearing them ever since. I've been wearing them with dresses, with cropped denim, these lulu lemon pants (yes those are workout pants, and yes they have pockets, and yes you need to have them) basically everything and anything.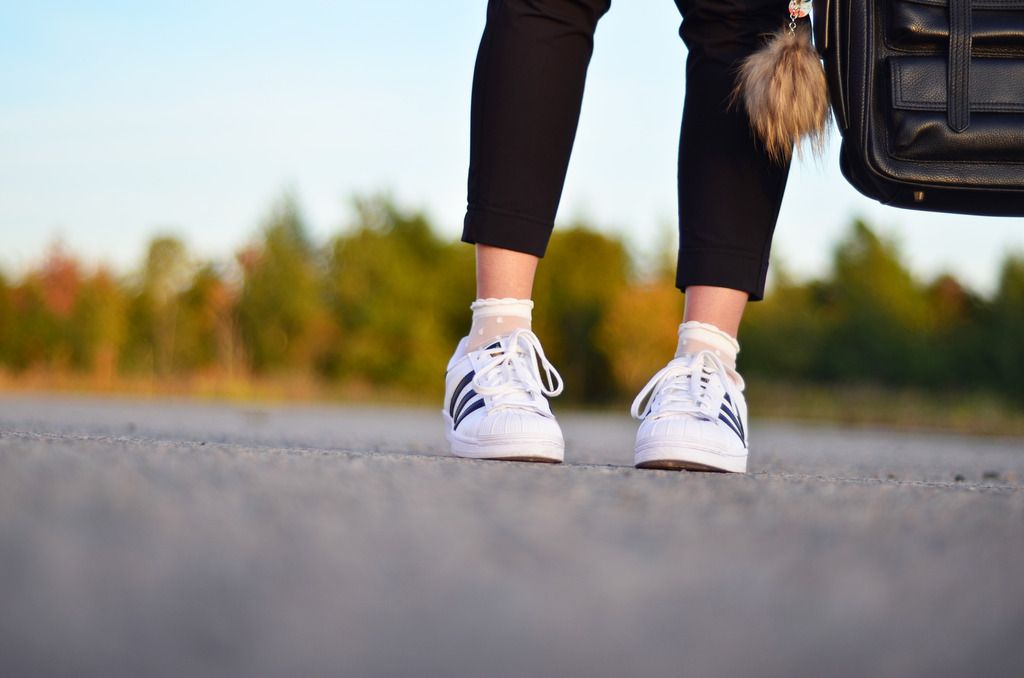 For this look, I knew I wanted to play off the athleisure trend, and pair some unconventional things together like the linen button up layered under a dressy tank and paired with the "trouser-like" yoga pant. I added these little sheer polka dot socks for some added juxtaposition, and because they were just so cute (and also only a dollar at Forever 21).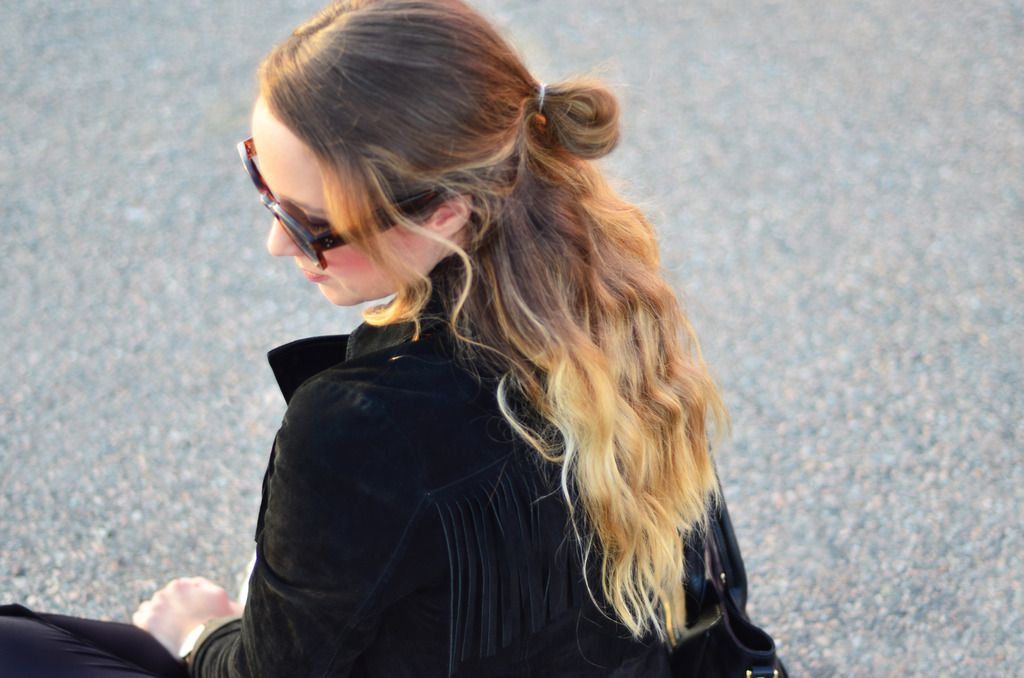 WHAT I'M WEARING
Shoes, Soft Moc
Jacket, c/o Le Chateau (previously styled here and here)
Sunnies, Celine "Thin Preppy" c/o Smartbuy Glasses
Pants, Lululemon
Linen Blouse, Uniqlo (obsessed with this store)
Tank, Envy Clothing Company
Watch, c/o Daniel Wellington
Bag, Sneha Varma
Pom (aka "Furina"), c/o Envy Clothing
Socks, Forever 21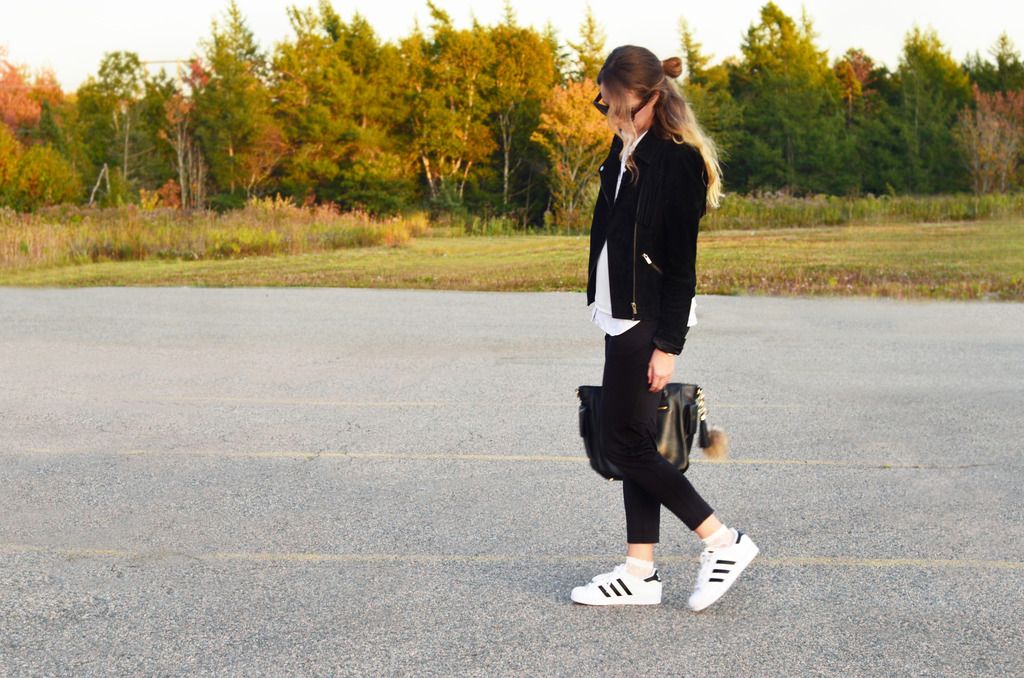 What are your thoughts on the athleisure trend? I swear I'll be devastated when it's over. What are some things you wore in high school you'd like to see come back again? Comment below or reach out to me on social media @shortpresents
xx
Kayla