I get messages from you guys all the time on snapchat when you're out shopping, so here's a great starter list or resource list of some great products that won't break the bank. All of these items are super affordable which I think is important when trying out new things. While we all willingly empty our wallets at Sephora or The Bay it's good to know items that available at lower price points too 🙂
Given the changing temps, and lifestyle (bye bye summer afternoons at the beach) our beauty routines probably could use a shake up. Over the past month, or so I've been trying out a WHACK of products, and I've put together some of my very favorites that I think you might like too!
SUNSCREEN COMPACT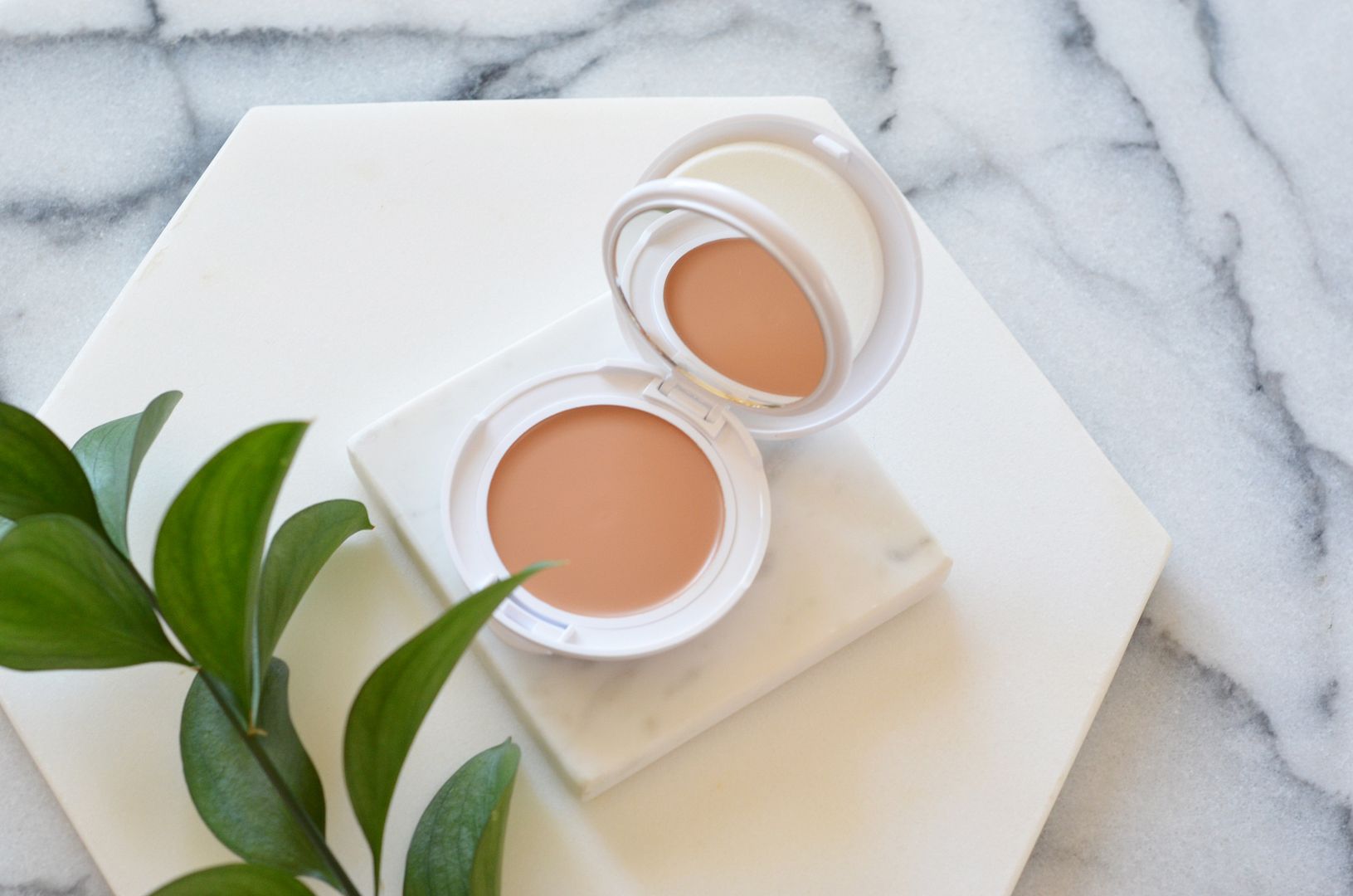 SPF 50, recognized by the Canadian Cancer Society, and a great coverage compact? Don't event think twice about this product just go buy it! I absolutely love this makeup beyond words, Avene makes some really amazing products I especially love their thermal water, and I fly through that stuff like crazy!
While I know sunscreen isn't on the top of your list for fall makeup you really should be wearing SPF every single day, and if you're going to wear makeup anyways it honestly should be this one.
The only downside of this product is that there are not very many colors available, so hopefully that's something that changes going forward. I did find that the honey shade was too dark for me, but the beige was perfect. And you could absolutely buy both and mix them together, or try adding bronzer to correct the color. I really do love the feel of this product, and we all should be wearing more sunscreen.
GLUTEN FREE LIPSTICK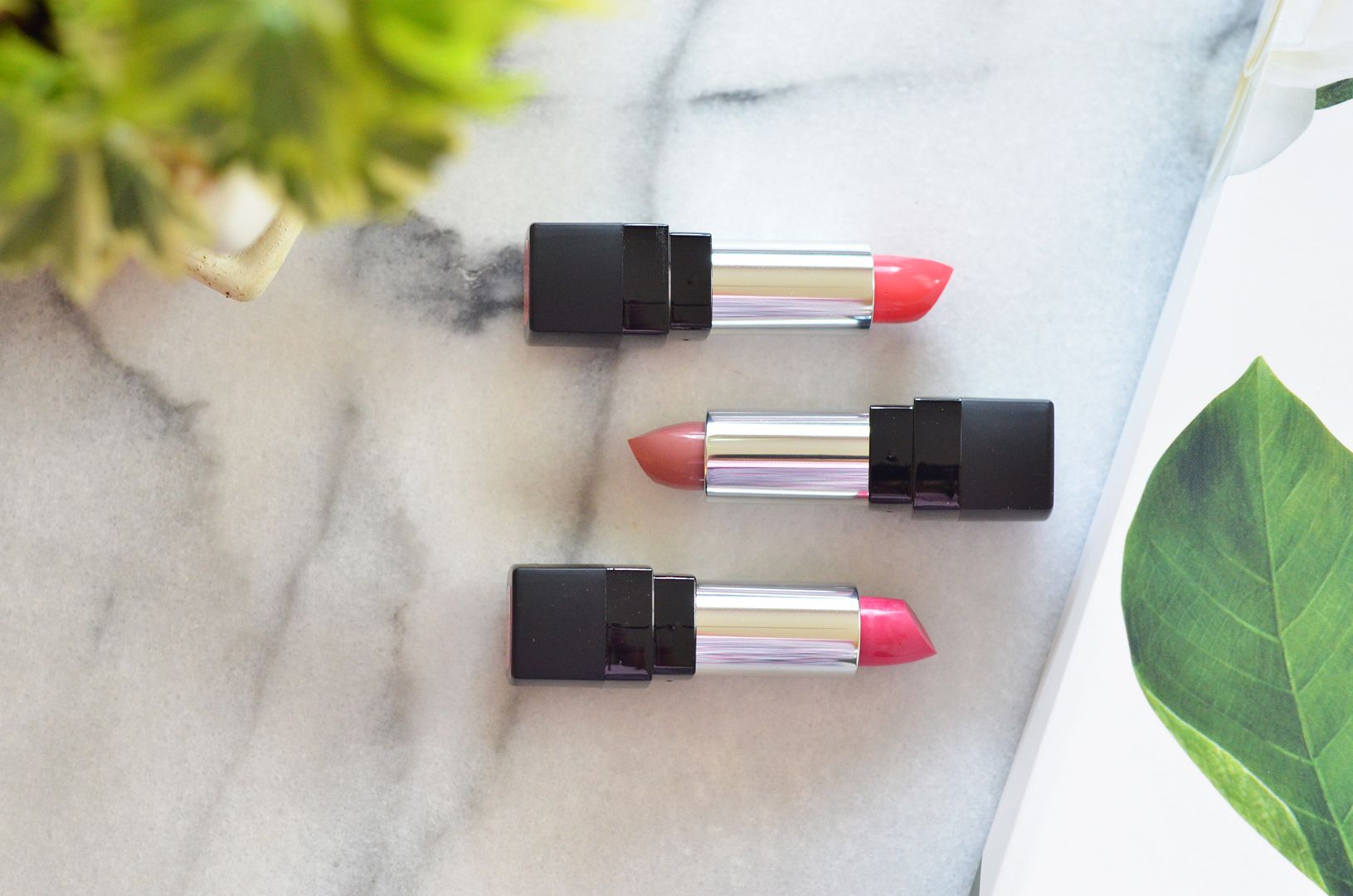 With more and more people developing intolerances to gluten it's become clear that we need to reconsider our makeup as well.
If you think about it, you're essentially eating your lipstick when you wear it, so if you suffer from celiac disease these lipsticks from Marcelle are perfect.
Paraben free as well the colors are so pretty, and they wear really well, so if gluten is a concern for you I'd recommend giving it a go. I reallllllly love this color "Pink Lace".
NEUTRAL EYESHADOW PALETTE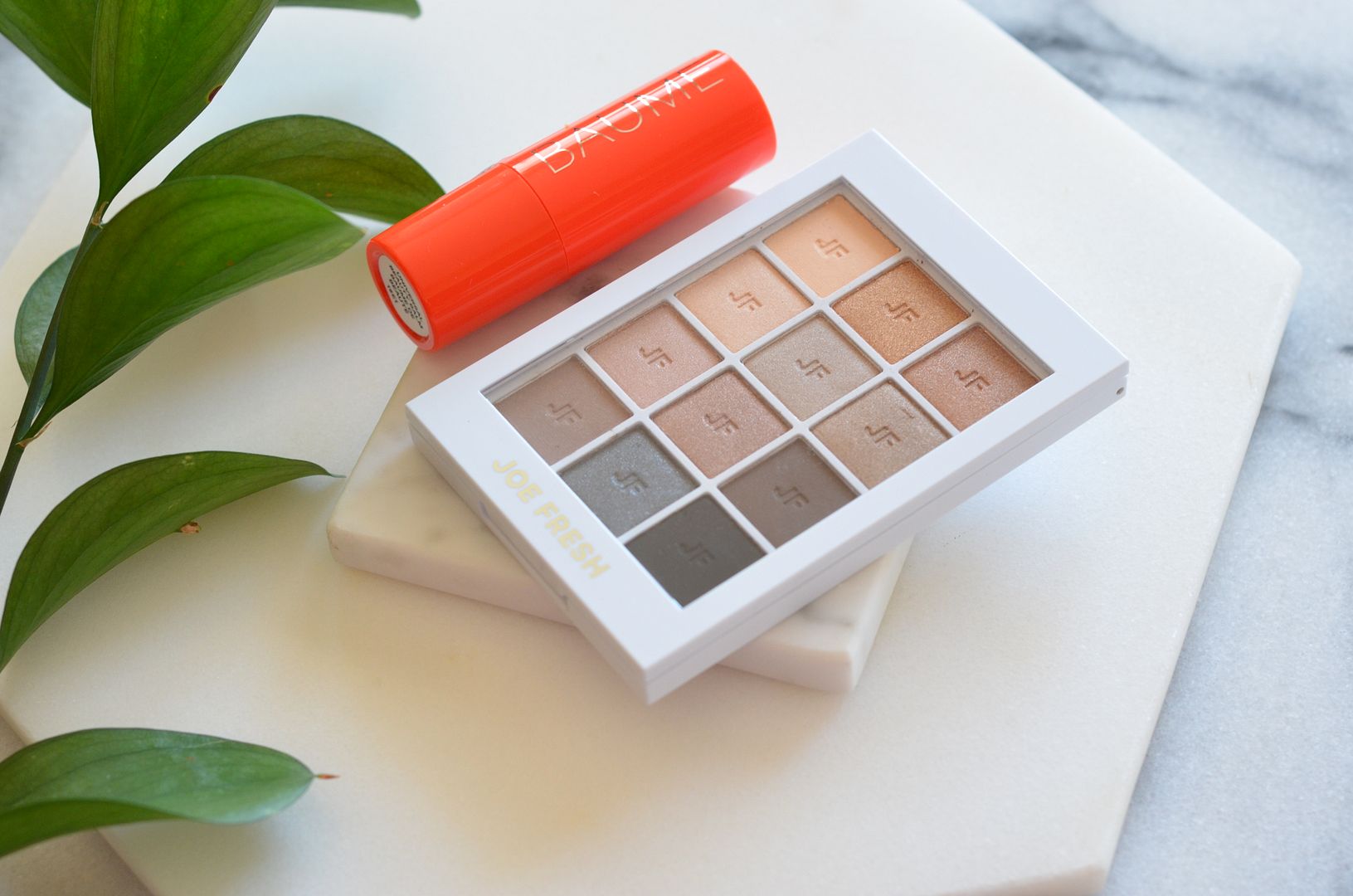 I am FOREVER on the hunt for a Naked Basic 2 palette look alike that I can use for travel (or to just recommend that's more affordable), and I think I've found it with this gem from Joe Fresh. I know I've talked about the Joe Fresh Cosmetics before (see previous post) I'm on my third Joe Fresh highlighter (only $6) because I literally use it EVERY. SINGLE. DAY.
I also love the crisp clean packaging of the Joe Fresh cosmetics. This specific palette is super teeny, but there are so many colors I love the choices it offers without all the bulk.
The shadows in this palette wear really nicely too, so I have to say I'm a fan. And how amazing is it that now you can get these products at Shoppers Drug Mart too. Yay! 🙂
I also love this beauty baume (featured above) that is used to help with dryness. I like to use this product to dap over my nose (it's perpetually dry), as well as my eyeshadow to REALLY blend everything, and create a much more blended look. It's kind of neat you should try it.
GENTLE YET EFFECTIVE CLEANSERS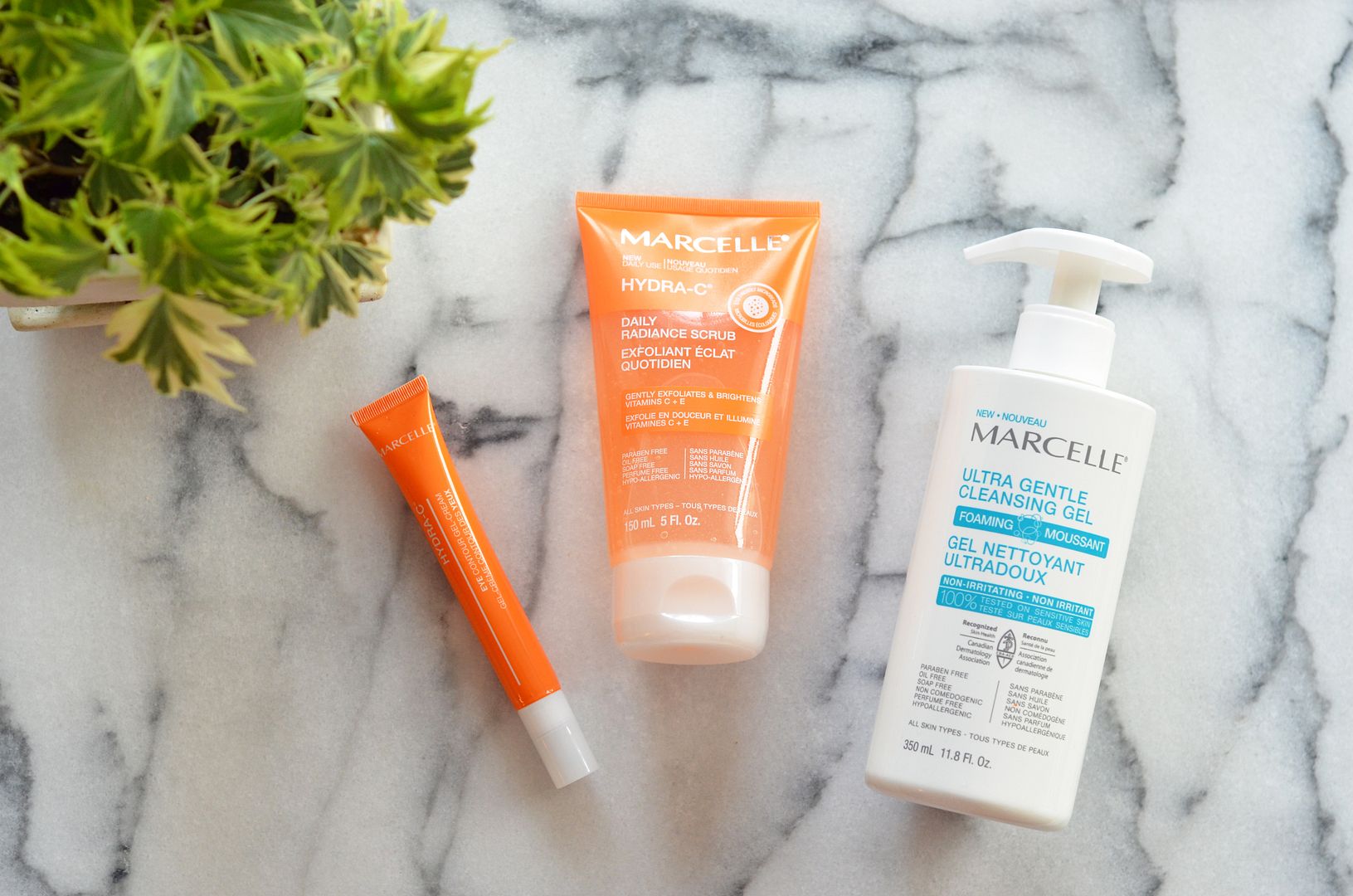 Before all this I used to be a MESS when it came to skincare. I bought whatever was on sale, or what I thought sounded good at the time. I really had no idea what my skin needed, or what I should be doing.
After plenty of facials, and talking and learning from professionals I now know so much more about my skin, and it's individual needs it makes shopping SO much easier.
I always thought that because I had acne my skin was oily, but it turns out it's actually pretty dry, and sensitive for that matter. I need gentle yet effective cleansers, and usually, that comes in the form of a gel cleanser, so go figure that my skin would be just as temperamental as me. lol I love these products from Marcelle. I use the exfoliant in the shower, and I even use it on my back and chest after workouts, and I love it. It's not too harsh, and the beads are eco-friendly (yay).  I don't use this everyday, but every other day works great for me.
The cleansing gel is great for removing makeup at the end of the day, and I simply rinse with water and use toner in the morning. I also really like this eye cream for a quick (inexpensive) pick me up for dryness under the eye.
ECO FRIENDLY
Live Clean continues to knock it out of the park for me! I love their products, and their new Vanilla Oatmeal is no exception. I love it for fall.
Eco-friendly, effective, inexpensive, and they all SMELL SO GOOD I really have no reason to use other products than Live Clean.
I can be a bit of a nut about germs, so having soaps that are gentle on my hands (and the environment) are kind of important to me. You can find the Live Clean products at most drug stores, or discount department stores.
UNDER MAKEUP MOISTURIZER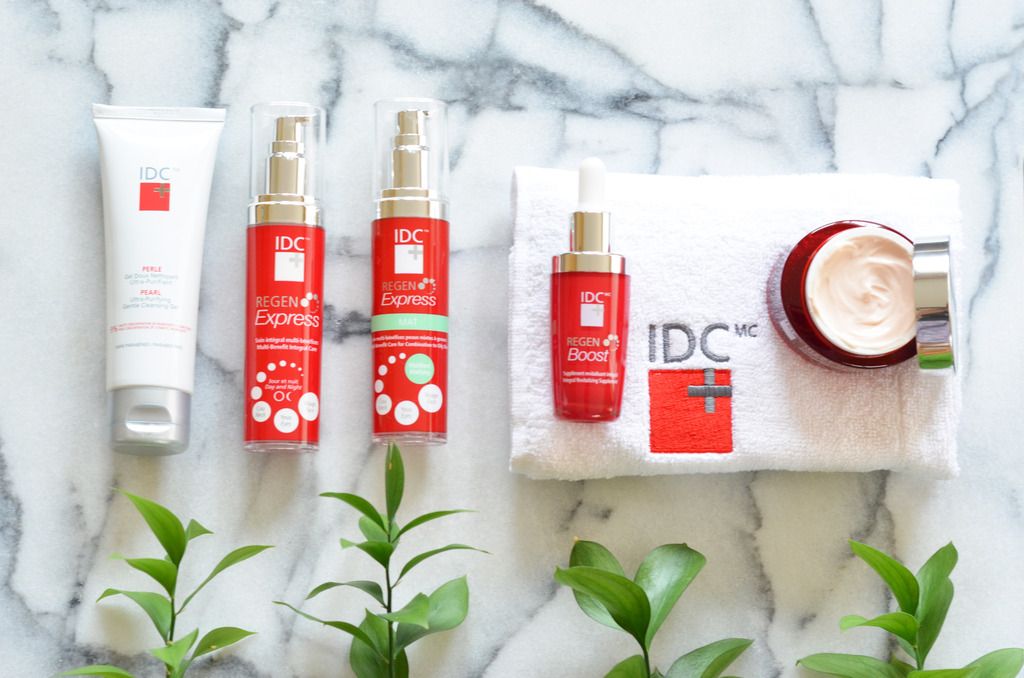 I can be lazy AF when it comes to moisturizing under my makeup. Truth be told I normally just don't like how it feels, and if it messes up for my makeup looks for-get it.
I really liked all of the IDC products (available online at the Beautyboutique.ca) read more here, but their newest Mat version of the Express Face, Neck, and Eye cream is worth another mention.
I really do love how it sits under my makeup, and I like that it's safe and effective to use all over. I mean when you're a busy bee it's really nice to have one product that can really do it all.
FALL FRAGRANCE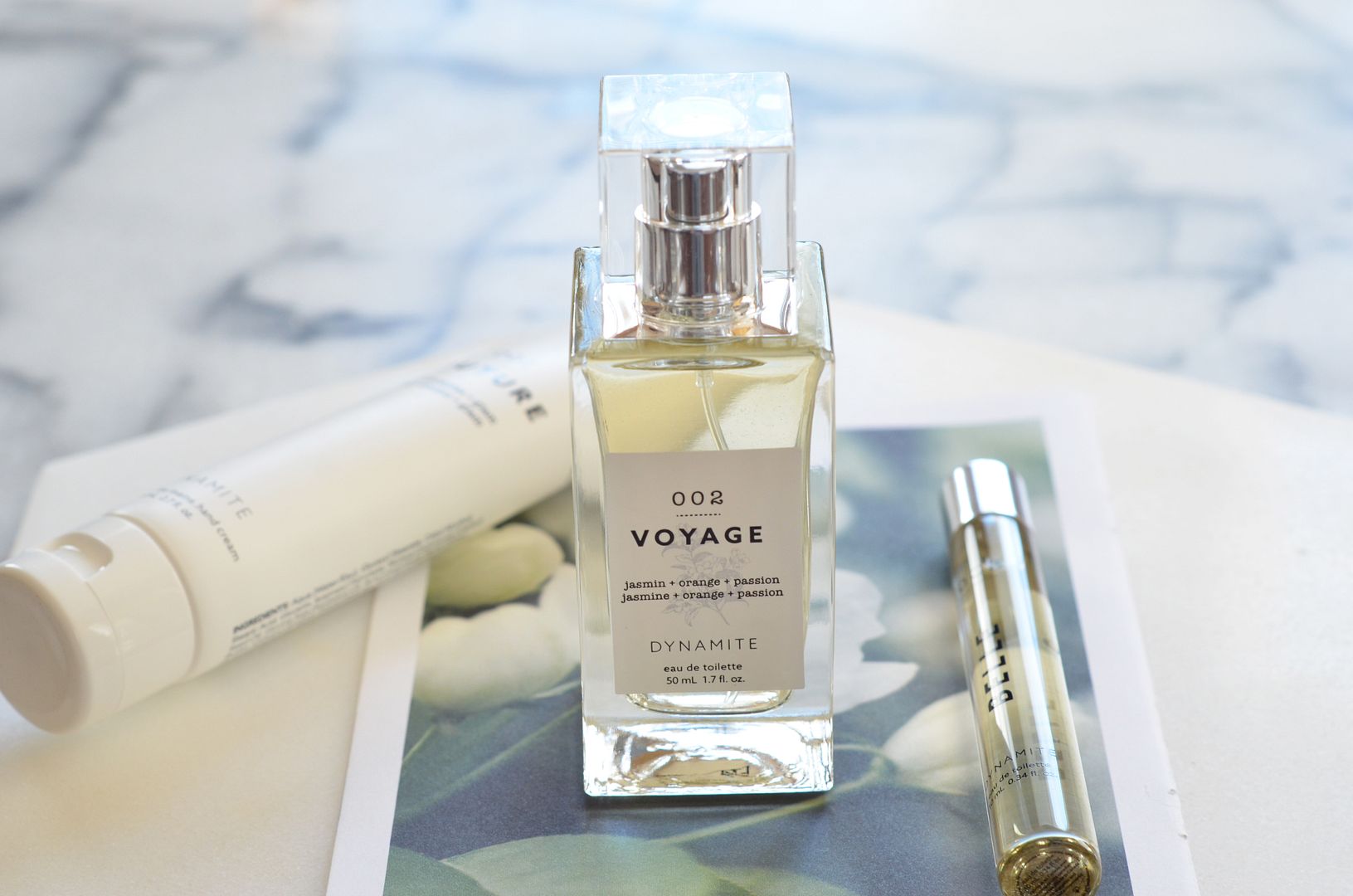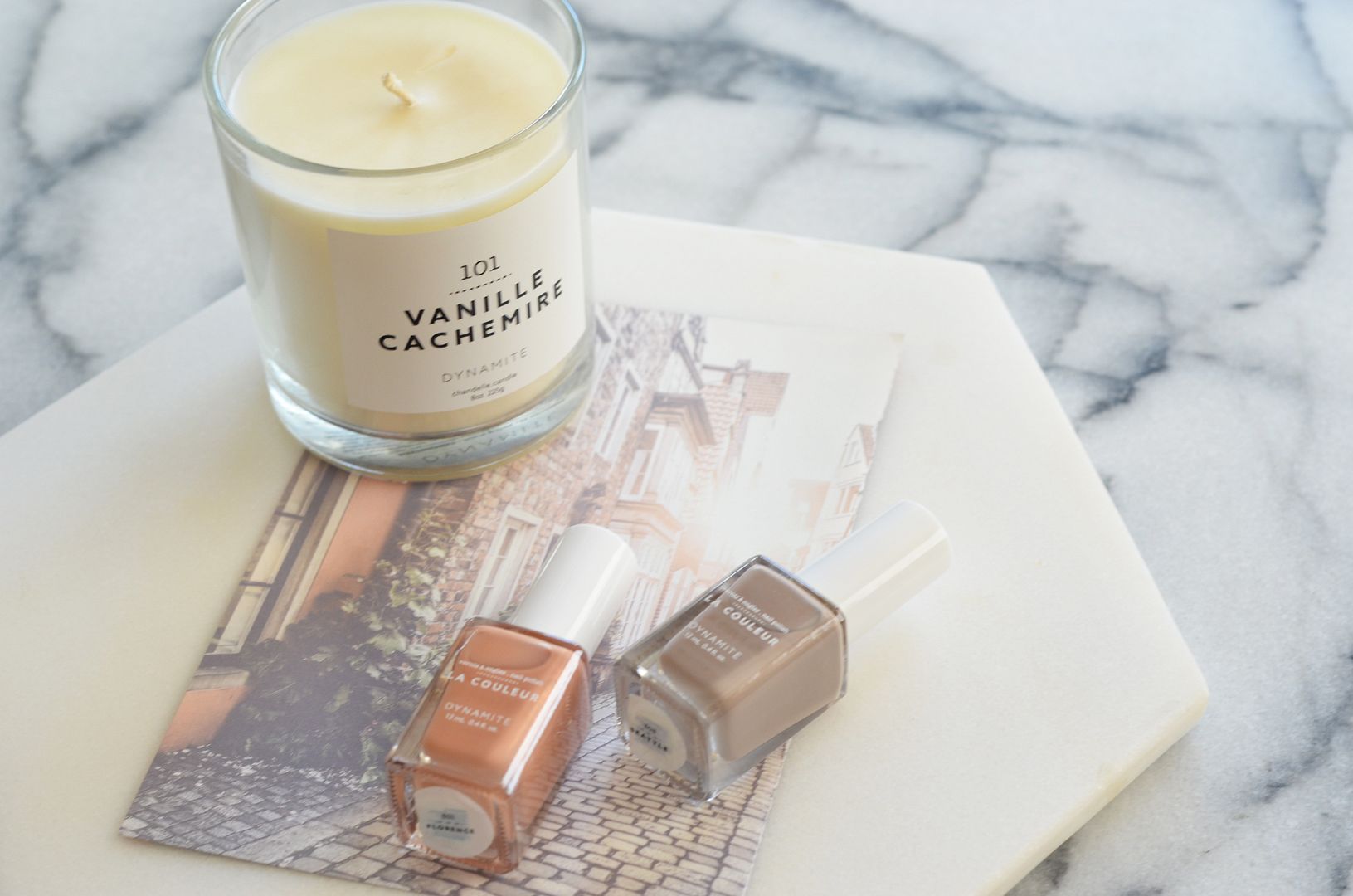 Whenever the seasons change I like to switch up my fragrances. There's something about Fall that calls for vanilla scents. I instantly was obsessed with the packaging of these products. I mean you would think they were totally high-end, but they are actually super affordable from Dynamite Clothing.
I really love all the Dynamite scents for fall, but the Belle scent is my favorite; I could eat it, it smells so good. I've been wearing it non-stop; that and the hand cream. It's so soft, and the smell is lovely. I have it next to my desk, and as I type this I want to put it on again. It's only been about 5 times today already.
The candle is also super fragrant, and again I adore the packaging it's as much decor, as it is is a scent. The nail colors too—LOVE. Dynamite you nailed it. I really do love these products, and their price point.
VOLUME MASCARA
Having blonde lashes I'm always on the hunt for a good volume mascara. I tried all of these mascaras above, and I have to say I see the benefits of all of them, but the one I LA LA LOVE the most is the Big Show. I use it EVERY day now and go back and forth between the waterproof and the regular depending on what I'm up to for the day.
On humid days I apply the regular Big Show Mascara and do a light coat over top with the Waterproof Big Show just to prevent it from smudging.
I don't know if that makes sense to any of you, but I find it's easier to get this off rather than straight up waterproof. Again they are SUPER affordable, and that Big Show seriously rivals some of the higher end products I've tried in the past.
LIP LINERS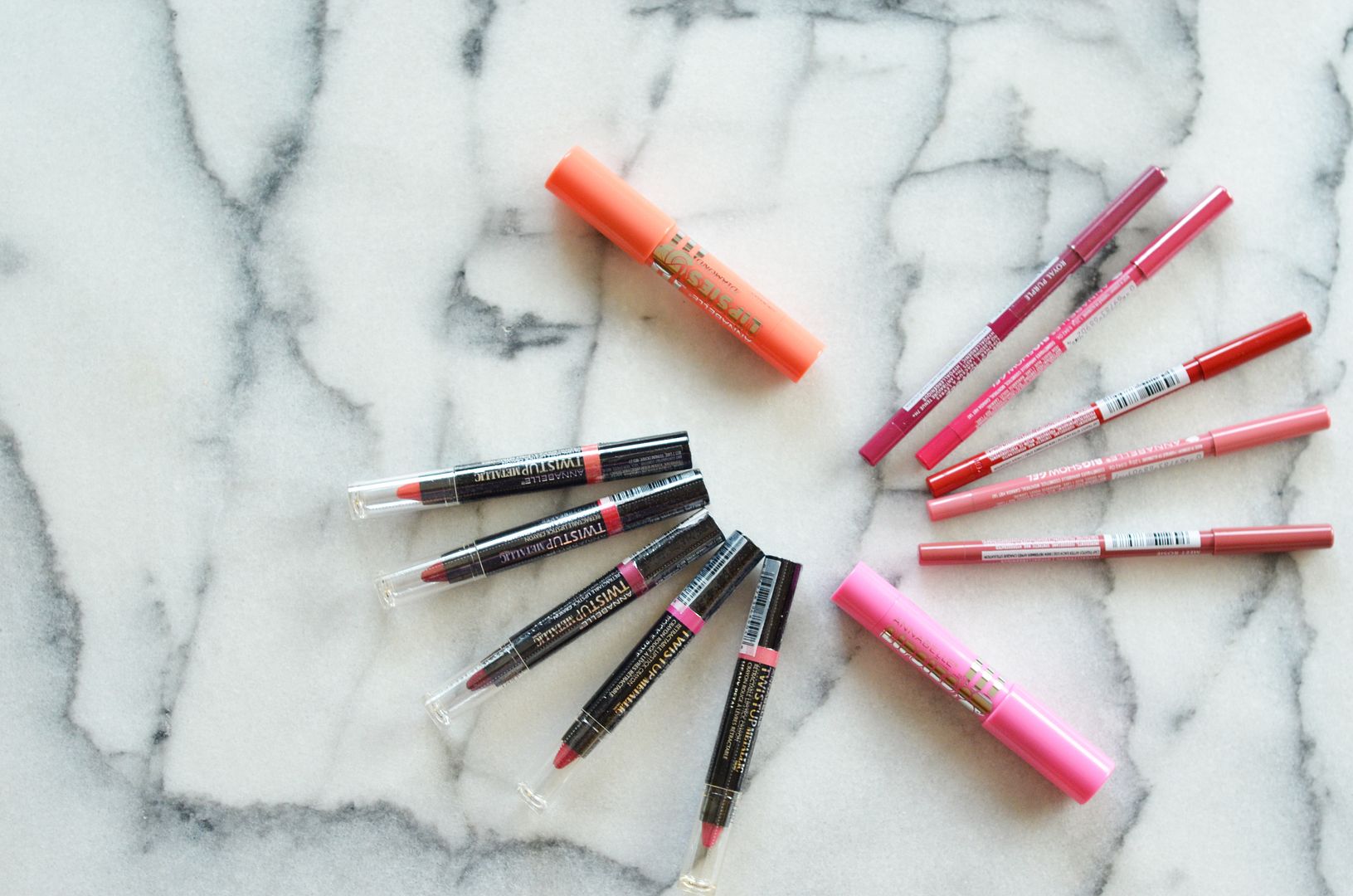 With thin lips to start and Invisalign (read more here and here) the only way to be sure my lipstick doesn't end up looking like a Joker Halloween costume is to use a liner.
Gone are the days of traced or "outlined" lips, but liners (especially waterproof) help give you a great base to keep you going and going.
I like to use a liner and trace the outer area of my lips (helps to create a barrier or something for your lipstick to hold on to), and then fill in the lip (working inward) as well. It might seem kind of pointless, but I have found this step to be crucial for long wear.
My favorite color from the Annabelle collection is the Nude Attitude it's a great pinky nude, and I wear it a lot either under other lipsticks or on its own.
MASKS FOR MULTI MASKING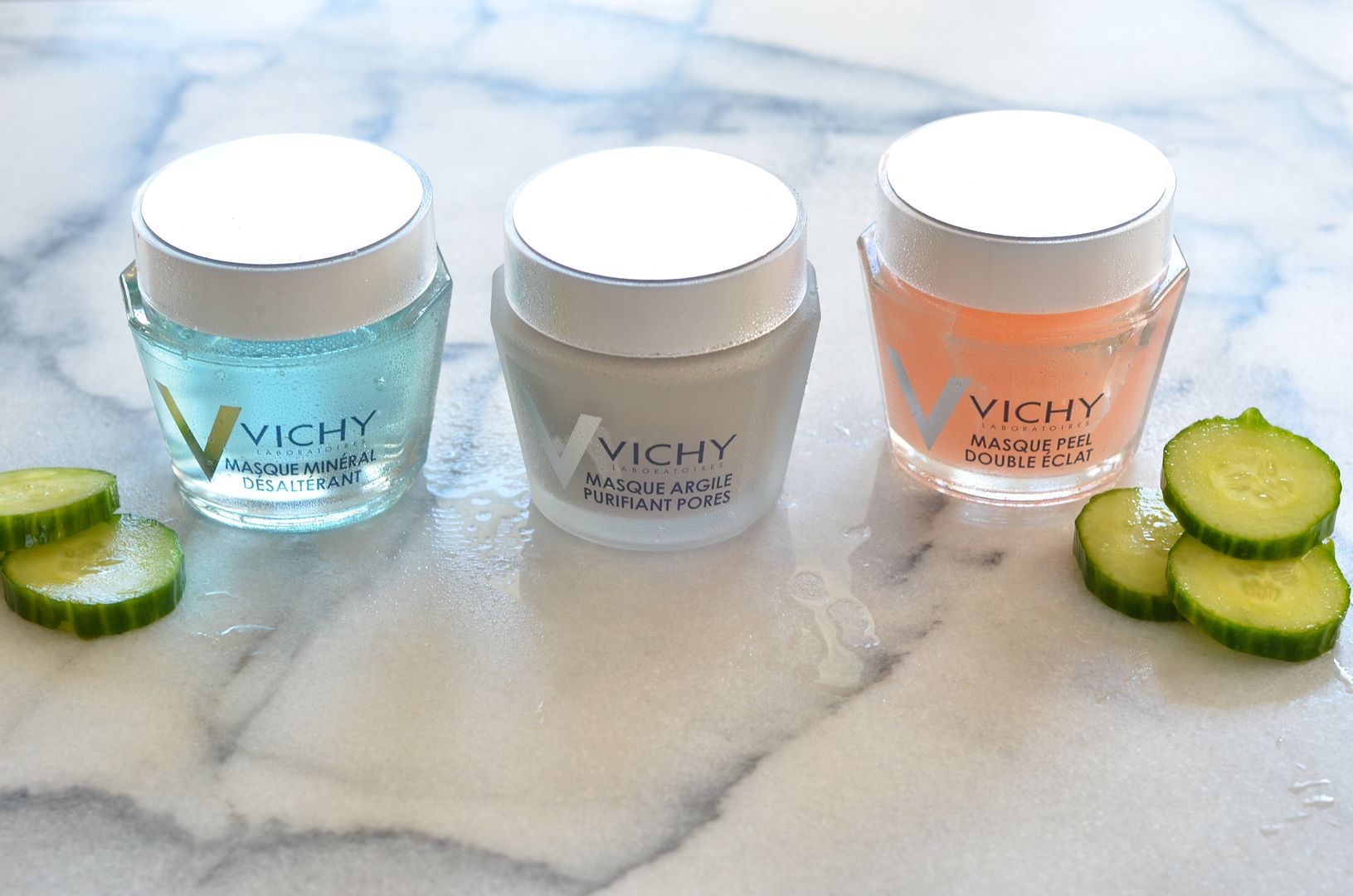 Have you heard of multi-masking? The idea is to use different masks on different areas of your face. I mean it kind of makes sense right?
The skin on my forehead needs something completely different than my chin, and my cheeks and nose rarely break out, so it's kind of a waste to use something clarifying on them when they are only going to get dry in the process.
I've been using these masks for a while now, and I absolutely love them. I've even gotten my boyfriend into them. He loves the purifying mask (gray one) as it's been great to close his pores (men tend to have larger pores than women and are more prone to blackheads as a result). I love all of them for different reasons, but I do tend to use the hydrating one a lot. You only need to wear them for 5 minutes, so something when I just get out of the shower I'll pop the mineral mask on before my makeup, and my makeup just sits SO much better on my skin and looks better through out the day.
You only need to wear them for 5 minutes, so something when I just get out of the shower I'll pop the mineral mask on before my makeup, and my makeup just sits SO much better on my skin and looks better throughout the day.
Have you tried multi-masking before? Is it something you'd be into?
---
Hope you found this post helpful, just as a heads up none of these products were sponsored. I just genuinely like them and love their price point.
If you try any of them please let me know how you make out.I'd love to hear about it. Comment below or reach out to me on social media @shortpresents. I love hearing from you guys 🙂
xx
Kayla