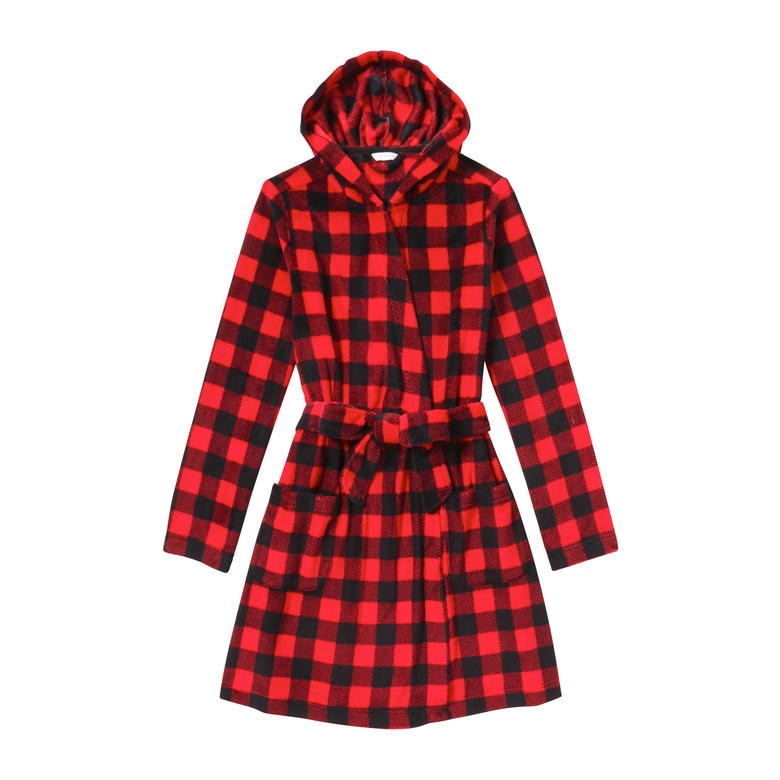 Whether it's getting myself organized, embracing my inner minimalist, or finding more time to relax these items are for sure on my wishlist for 2015. Here's to making it the best one yet!
It's safe to say that if you knocked on my door, and I wasn't about to literally head out the door, you can pretty much guarantee that I'm hanging out in a robe, some pjs, or tights while drinking some tea. Don't believe just as the delivery guys lol they can attest to this! No matter how many times I'm caught off guard I never seem to learn my lesson. One day I was just getting out of the shower, and sipping my coffee and I heard a knock at the door. When I answered the door with wet hair the delivery guy pretty much tossed me the box and ran! I didn't even sign for it. Slobtastic tendencies aside I love this robe! And since we all know I'm obsessed with plaid (see posts
here
and
here
) clearly this hooded robe from Joe Fresh was meant to be mine: I mean look at it?
The Most Glamorous Agenda
A lot of us use our phones for everything, but like continuing to wear a watch I'm still super old school, and I definitely still keep a tangible planner. In all honesty I'd be lost without it. I write everything in it, and I like to look at the week in its entirety to see what's coming up, and gain perspective on the weeks to come. I don't think you can really put a price on organization, honestly whatever helps you to get out of the door on time: just do it! I adore this one from Design Love Planner, and all it's beautiful organizational glory.
Pretty Storage Ideas
okay so seriously how perfect are these? I feel like these gorgeous little pretties could really help keep all my jewels, and fragrances in order. I mean how could you not want to put them back in their rightful spot when it looks this good?? Beyond love.
So all you instagram followers of (@shortpresents) know how often I paint my nails, and so having a neat and organized nail polish shelf like this one might seem like over kill, but honestly it warms my organizational heart. There are lots online, but this one was the closest to what I'm looking for and it's a DIY (just my luck). I don't think I need one this big (maybe about half this size), but if I do decide to give this a go I'll make sure to turn it into a how-to post and share it with you blog reader! Cool right?

Nail Polish Organizer
I have a confession to make…. I apply my foundation with my hands… I know I know I'm a bad girl, but I just don't like the traditional flat floppy foundation brushes because I find they are a little streaky. I haven't tried this brush, but I think it's thick bristles would be great, and I might actually use this one. Have you tried this one blog reader? I'd love to hear your thoughts.
Yonka Cleanser and Toner

I adore Yonka products (direct link below), and I'm almost out of my cleanser and toner from my review a while back (yes it's lasted me that long), so needless to say I need a refill in a major way. These products in combine with some GM Colin ones have been the only thing that has helped get my skin back on track! Thank you yonka!
All Black Everything

So I think I'm going through a black phase (haven't had one of those in a while). Either that or clearly I'm watching too much American Horror Story #Coven because EVERYTHING I want lately is black and drappy lol Don't worry I'm not falling into a spell of depression I think I'm just feeling a little more minimalist lately and although some may argue it's boring I think it's SUPER classic and you really can't go wrong. I'm loving these open back or low back numbers, and I'm still crushing on Free People's intimates bralettes; like I could easily buy every single last one.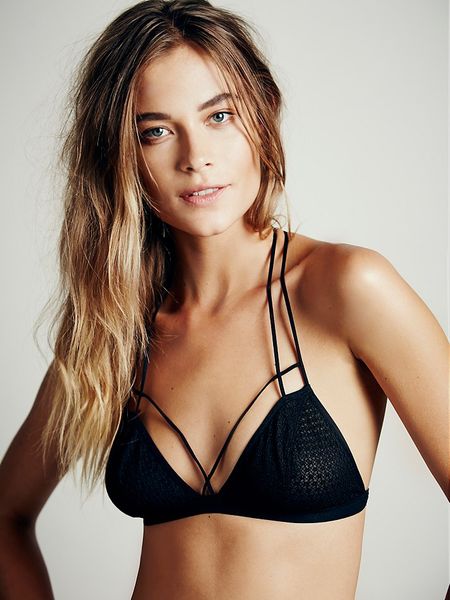 What's on your wishlist blog reader? Tweet me @shortpresents I still need some gift ideas!
x Short Presents