Last night I was very excited to be invited to participate in an intimate cooking experience led by top Halifax chef Renée Lavallée at Two If By Sea Cafe in Dartmouth.

A good friend of mine and I high tailed it to the ferry and made our way over to Dartmouth. It's been a while for me that I've visited downtown Dartmouth, but it was a beautiful night and Halifax sure does look dreamy when you are setting sail on the ocean! Who doesn't love a good ferry ride? I was more than delighted to share this experience with a great (and easy-going) friend; since we literally had no idea what we were getting ourselves into!
We arrived at TIBS and we were immediately greeted with champagne, and a sea of little cooking work stations were located upstairs. Being the ever enthusiastic student I parked myself right up front, and fastened my apron without a moments hesitation.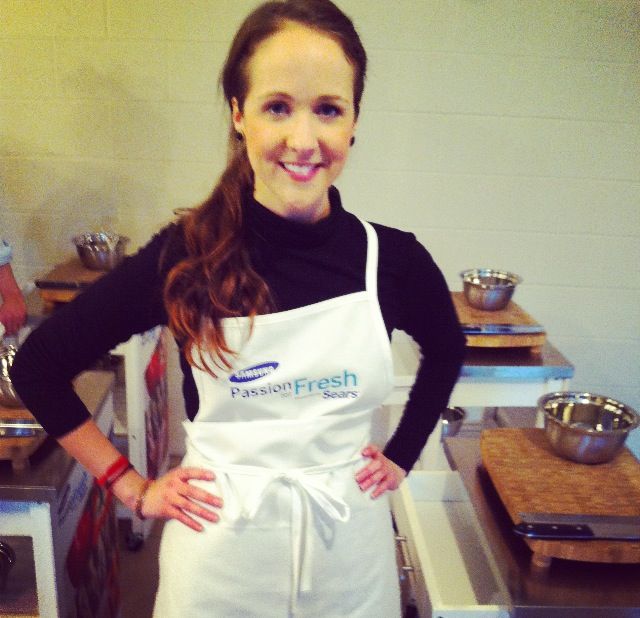 Slightly bittersweet for the Samsung Canada staff, as Halifax marked the last stop in their cross country Passion For Fresh tour to
celebrate the launch of the new Samsung Slide-in Flex Duo Range.

From Calgary, Toronto, Vancouver, Montreal to Halifax Samsung has been providing 12 Canadians with the unique opportunity to cook along side a top local Canadian chef in their area for exclusive private cooking experiences.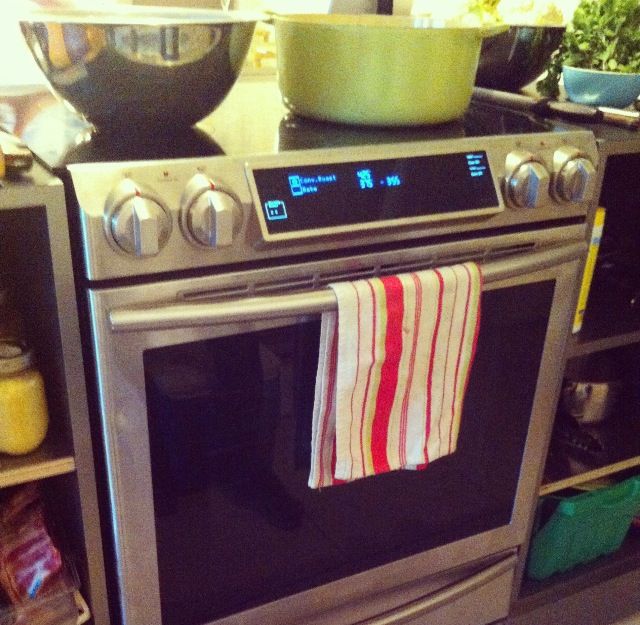 The Samsung Slide-in Flex Duo Range

is seriously any foodie or chef's dream (pardon my nerding out right now)! It has so many amazing features! I love that you can cook multiple things in the oven at the same time on DIFFERENT heats! And there's a removable middle rack, so you can use the entire oven if you wanted to (brilliant right?) which is something you don't see in a lot of duel ovens. The burners on the cook top are pretty fancy too I especially love the quick boil function. We have a cook top at our place too and it's funny because I've had it for 2 years , and not once did I ever think to turn on the two burners to make one giant burner. Aye yi yi! The more you know I guess.
Once we were all parked at our stations we all rolled up our sleeves, and got to work. Each of us were assigned a task from chopping cauliflower to seeding pomegranates, to rolling meat balls as seen below – Nicole of Halifax Magazine rolling meatballs with her mum): no task was without merit.
Collectively we prepared a delicious meal with chef Renée Lavallée (also known as Feisty Chef – check out her blog here). Recently Lavallée teamed up with Two If By Sea Cafe to offer TIBS at Night
which offers causal dinning at the Dartmouth location of Two if By Sea.
I know I'm personally anxiously awaiting the canteen that it set to
open in the near future.
Lavallée is a Red Seal Certified Chef, with close to 20 years of experience working for some of Canada's top restauranteurs we were more than blessed to be receiving cooking lesson from this very talented lady! I submit that she does not live up to her name, as she was not very feisty at all! Quite the contrary actually. Lavallée was more than patient with each and every one of us, both in her explanations, as well as our individual assigned duties. I mean how cute is she?
Once the meal was prepared we made our way downstairs to a beautifully decorated table, and we enjoyed the lovely dinner that we all worked to prepare. From the food to the conversation the evening was simply delightful, and I couldn't imagine anything that would have made it any better!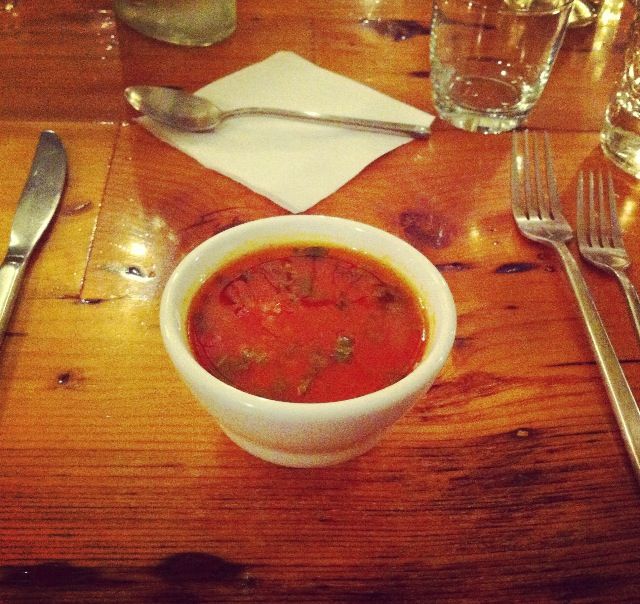 I
love cooking, and do cook quite often, but honestly there is always
something to be learned. It's all about learning new (often more clever)
methods to save both time, as well injures. I truly had a lovely time
and I feel like I learned a lot; I can't wait to try some of these
recipes at home! I think I'll start with the soup and work my way up 🙂
The salt roasted pear recipe though that's for sure going to be served
at any if not all of my dinner parties from now on!
With a big present box in tow we made our way back across the pond.
Thanks
so much Renée for having us, and teaching us a thing or two! The class
was very informative, but never intimidating! And I have to extend a
major thanks to Samsung Canada for inviting me to this very fun event!
Happy Thursday Blog Reader!
Sincerely,