Is there a beauty junkie on your list? A fellow makeup or hair lover? We're always after that next new thing and we have a soft spot for beautiful packaging so be sure to take advantage of box and gift sets because you can usually save a bit more money that way.
Bonus these gift sets are so stunning basically most of the wrapping is already done for you. When it comes to the beauty junkie just remember presentation is key!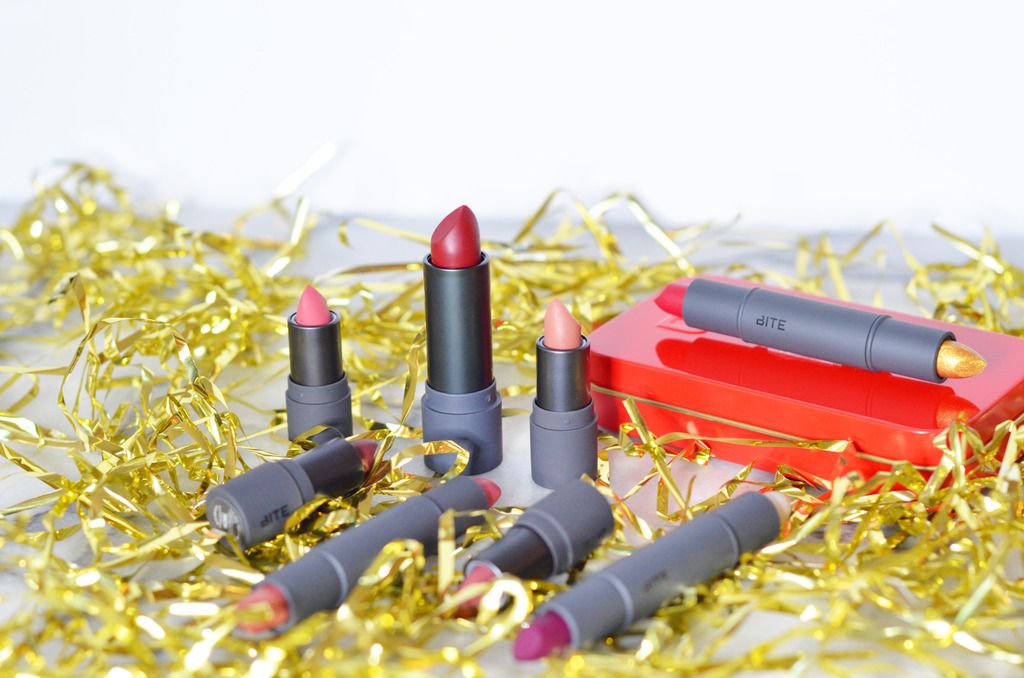 UGH! These BITE Beauty lipsticks are actually to die for. Forget that they are organic (win) and each Bite lipstick is infused with the age-fighting antioxidant resveratrol—i.e. the equivalent of five glasses of wine (major win) these little sets are just the absolute cutest.
From the double ends lipsticks that offer more options to the mini lipsticks, these little kids are such a great way to experiment with different shades and colors without all the commitment.
I love the Bite Beauty kit below that includes a lip mask (hello I need this so bad in the winter), and also a correcting pen for lipstick I mean, any self-described beauty junkie needs both!
Both shades of the lipstick and the pencil are very different, one is very nude and the other is a much bolder statement (both of which every beauty junkie would appreciate and argue has a time and place), but they are also pretty much THE HOTTEST shades right now, so again they NEED it. And you can feel confident about getting the right thing.
To shop these kits online, head over to Sephora or pop into a Sephora store near you.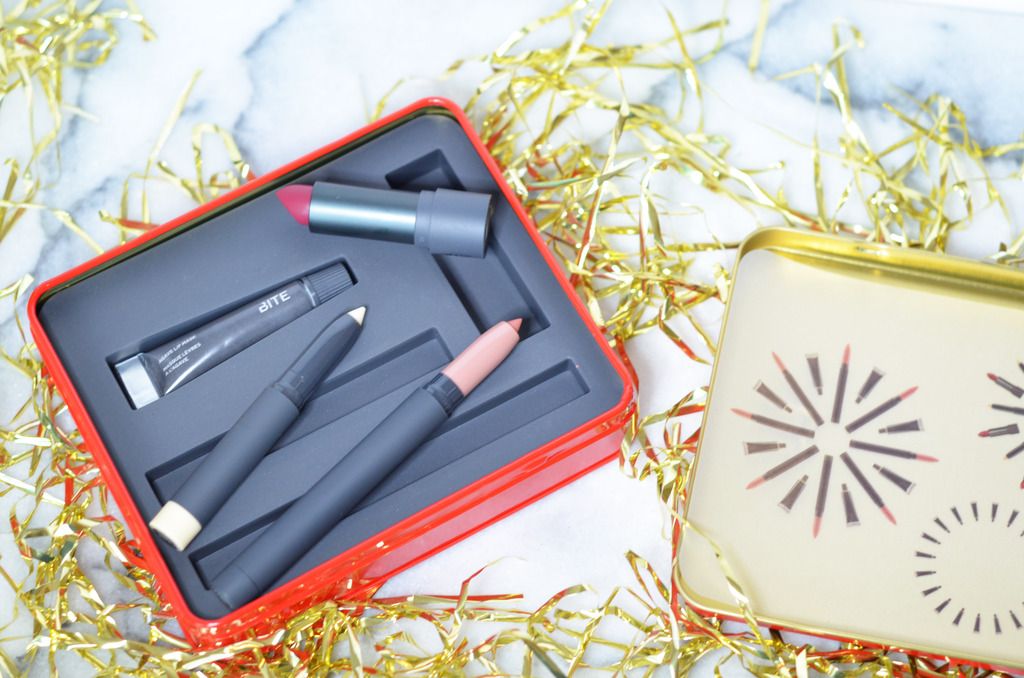 Another beautifully packaged and delightfully scented (no fuss) skincare gift set is the Rose Skincare Ritual: Daily Essentials from Fresh. Okay! First of all, rose is like everything when it comes to skincare, but you HAVE to smell these products because they are divine.
With a cleanser, toner, hydrating and toning cream, and an eye cream this set has everything your beauty junkie could need. My favorite part is that all the items in the Fresh Rose Skincare set are free from parabens, sulfates, and phthalates, so you can take comfort in knowing you're gifting something free from harsh chemicals.
As mentioned beauty junkies are suckers for packaging, capsule collections, the next "new thing" and what's more on trend than OPI's nail kits?
This little mini Washington D.C, set from OPI is super cute, and a great little starter kit. What I love about the OPI kits is that the colors are always very on trend, so you can take comfort in knowing that it's current. But it's also a way nice way to experiment with new colors without all the commitment of a full bottle or collection.
Mini nail polishes are also great for travel when you know you're going to need touch ups, but you don't want to tote everything in the kitchen sink (because let's be honest any beauty junkie is doing that already).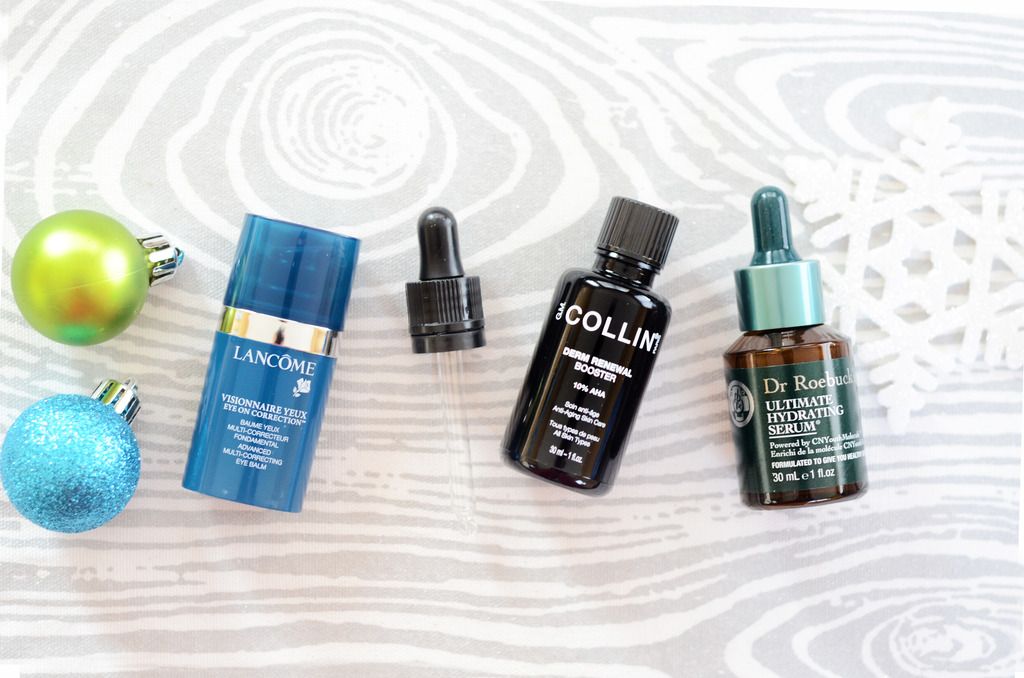 Truth be told us beauty junkies are kind of picky. We've tried and used a lot of products so we can kind of be underwhelmed if a product is lackluster. As a fellow beauty junkie myself I can fully attest to these items above and their all-star status.
The Lancome Visionnaire Yeux, GM Colin Booster, and Dr. Roebuck Ultimate Hydrating Serum are all items that I would suggest are MUST haves. I mean who doesn't have issues with dark circles or puffy eyes? Or dehydration? Or dark spots? I think these are all concerns for most and would be welcomed by any beauty junkie.
Skincare products tend to make a lot of promises, and don't deliver, however, these guys above deliver on all fronts. The
The Lancome Visionnaire Yeux not only helps with dark circles and moisturizing your under eyes it's also super gentle and absorbs so quickly. There's no intense rubbing needed to apply this product which is kind of important for an eye product given that that area is actually tissue thin, and rubbing can actually cause more harm than good. You can totally wear this product under your makeup which is kind of rare for an eye cream. This product is also paraben, sulfate, and Phthalates free.
The GM Collin Booster is a must for ANYONE who has concerns with acne, wrinkles, or uneven skin tone (so like basically everyone). Because of its AHA content it MUST be accompanied with a SPF.  What's great is that you'll notice a difference overnight (not kidding) , but the GM Collin Booster only needs a month or so to really see some amazing (long term) results.  Be sure to take a break, and pick it up again after a few months have passed. For a more even skin tone, you're going to want to give this product a go!
We all love hydration but a lot of times cream are super heavy, and just sit on top of your skin rather than being absorbed. I adore the Ultimate Hydrating Serum from Dr. Roebucks which is paraben free (btw) and super light weight you can absolutely wear this product under your makeup or under your regular night cream. Use this product for a few days and you will seriously notice a huge difference in your skin's texture and appearance.
And if you're looking for more ideas stay tuned for more gift guides coming soon, and be sure to browse our beauty section on the blog!
As well as check us out on Instagram and Snapchat as we are always doing reviews over there as well.
Follow along @shortpresents.
Happy Shopping!
And to help get you started be sure to enter our giveaways on our Insta!
xx
Kayla