If you're looking for a Canadian-based jewelry company to shop from for that special someone on your Christmas list you needn't look further than Suetables.
Sue Henderson, also quite possibly the sweetest people I've communicated with through email is the proud owner of the very successful online shop Suetables. Having just celebrated 10 successful years online, Sue recently expanded to a brick and mortar shop.
Based in Toronto at 598 Mount Pleasant road, the folks at Suetables design, create and hand stamp meaningful sterling silver, 14K gold-dipped jewelry, and recently rose gold (yay). In a trend that marries old-age crafting techniques with modern shapes, their jewelry embodies 'modern craft' – old artisan sensibilities with contemporary graphic shapes, design, and texture. How could you not love right? I can't wait to visit their store next time I'm in Toronto.
Recently I had the absolute pleasure of learning more about Suetables, and I felt compelled to share it with all of you my dearest blog reader! If you read last week's outfit post with Frank + Oak (get caught up here) you know that I adore dainty jewelry. It's pretty much the most socially acceptable way to wear everything you own without looking like a glitter bomb exploded on you (not that there's anything wrong with that in my opinion).
As you'll note these items are extremely personal so much so that the rose gold bracelet above not only contains my initial but it also is adjustable so it actually fits my wrist. The Suetables pieces almost carry an identity of their own thus making them (I think) the perrrrrrfect Christmas gift.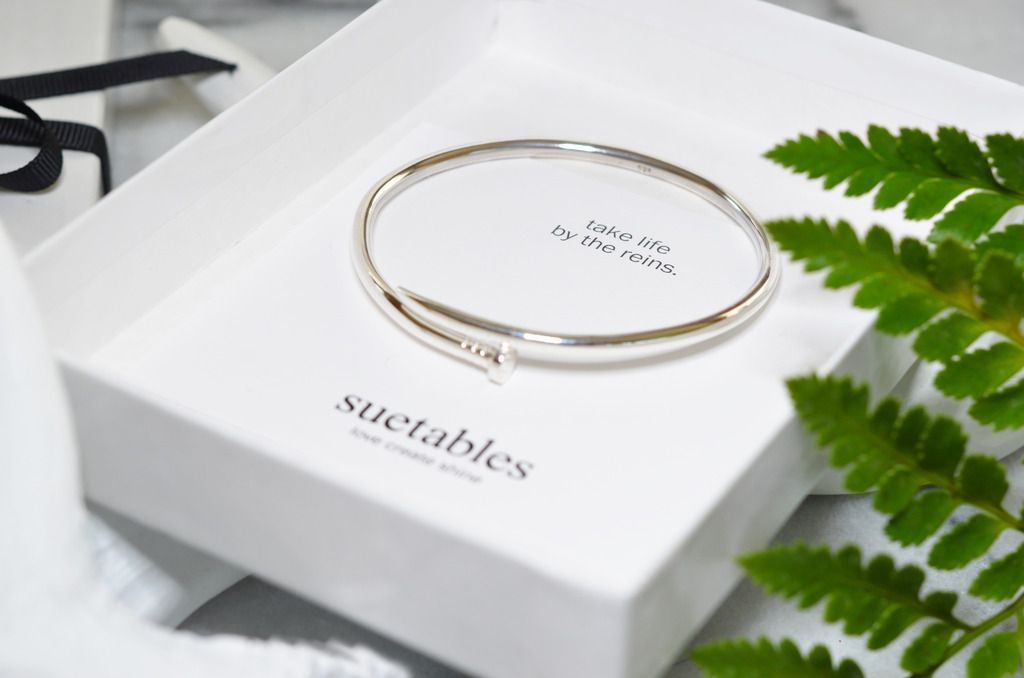 Whether your bestie is a dancer (I know all mine are), or you have a sister who's tough as nails (ha!anything I have one) I'm confident you'll be head over heels for something from Suetables. I know I am and I can't wait to wear all these lovely pieces over the holidays and in my upcoming outfit posts.
Be prepared to see a lot of each of these pieces on the blog going forward, but before we get into anything about styling I do need to mention the rings. While I know I am the minority here I feel like there are some girls and women out there who also have a very small ring size. My ring size is like a 3.75 or something crazy ridiculous I'm pretty sure the most common size is an 8 (insert embarrassed monkey emoji).
The silver rings featured here are mostly meant to be worn as the midi style (i.e. meant to be worn half way or above the knuckle), BUT if you have teeny tiny child sized fingers (like me) they could totally be worn like regular rings.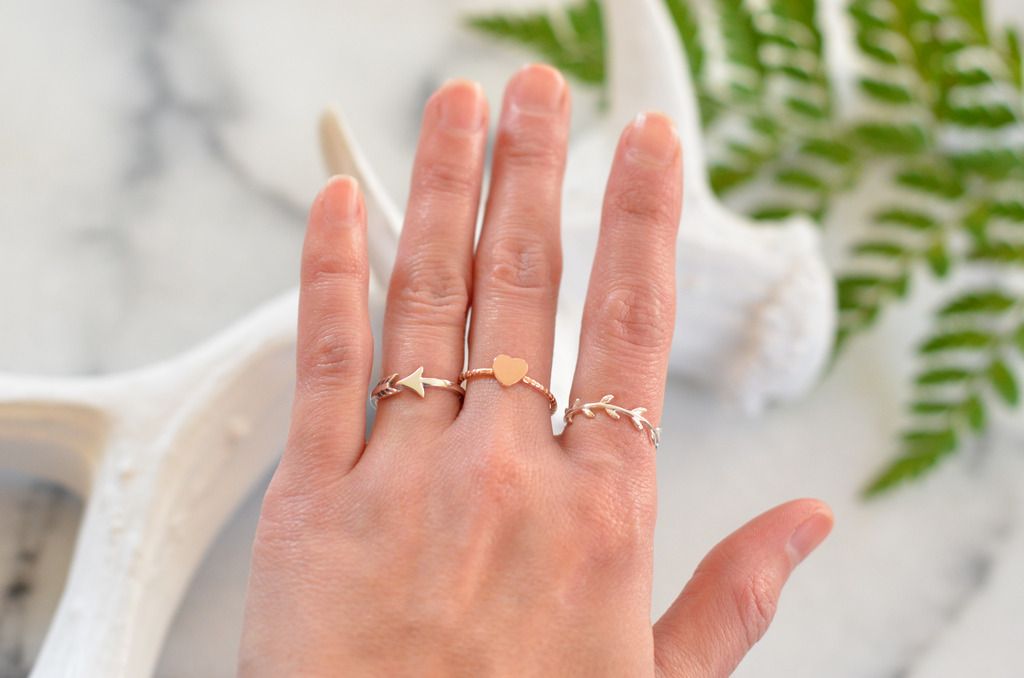 OH HAPPY DAY! You have no idea how excited this makes me because for the longest time I couldn't wear most rings without having to take them to get sized.  And don't worry all y'all with regular sized fingers because you can order all of these in bigger sizes too.
OH! and we have to talk about these XO studs! Also, I haven't been able to stop singing XO by Beyonce since these came lol. I chose to get the earrings in both rose gold and silver (my favorite combo) so I could mix and match the sets. I went through a phase of ear piercing in high school so I have a lot of territory to work with lol.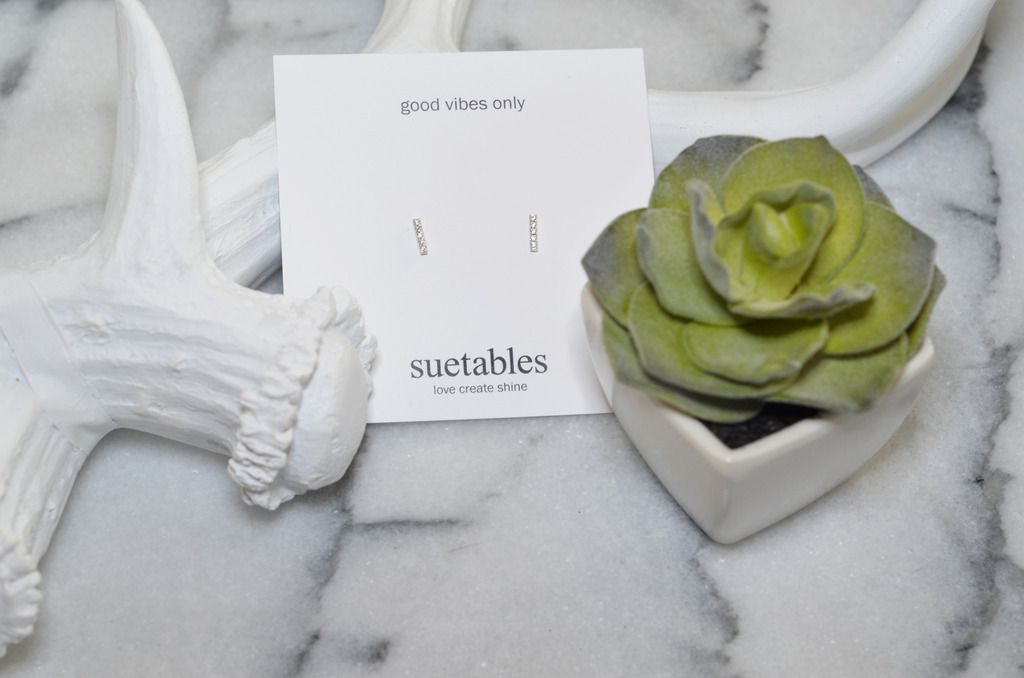 Since this post I've even experimented more, and I added the Sparkly Sloan bar to my upper ear piercing and I love the simplicity of it, but also when it catches light and sparkles.
Overall, I was very pleased both with the quality of the items, and the packaging. I really wanted to share with you how these items will arrive to your door, so I photographed them as seen above. From the classic black and white boxes and ribbon to clever little inspirational sayings the accompanies each piece I'm actually smitten. I love when companies take things like packaging into consideration, and I think it's especially important when you're gifting the items.
Anyyyyyywho before I talk your ear off jump over to the Suetables website and give it browse 🙂
xx
Kayla
*This post was sponsored by Suetables; however, all opinions expressed are my own.