I'm definitely a self-described "girlie-girl" if that's even a thing. I've always loved wearing lace, ruffles, and anything frilly. I love anything beauty related (I mean, duh I blog about it enough), but I also REALLY like borrowing from the boys and wearing menswear-inspired clothing. I mean, let's be real here they've kind of had it easy for a REALLY long time it's about time we opted for comfort for a change.
While I'm sure men don't find these looks to be traditionally "sexy" or "seductive" I think there's something to be said about dressing for yourself and allowing your confidence to shine through all those stereotypes.
WHAT I'M WEARING
Coat, Trousers, Crew Neck: c/o Frank + Oak
Bag: Forever 21
Midi Rings: Forever 21/Claires
Earrings: Aldo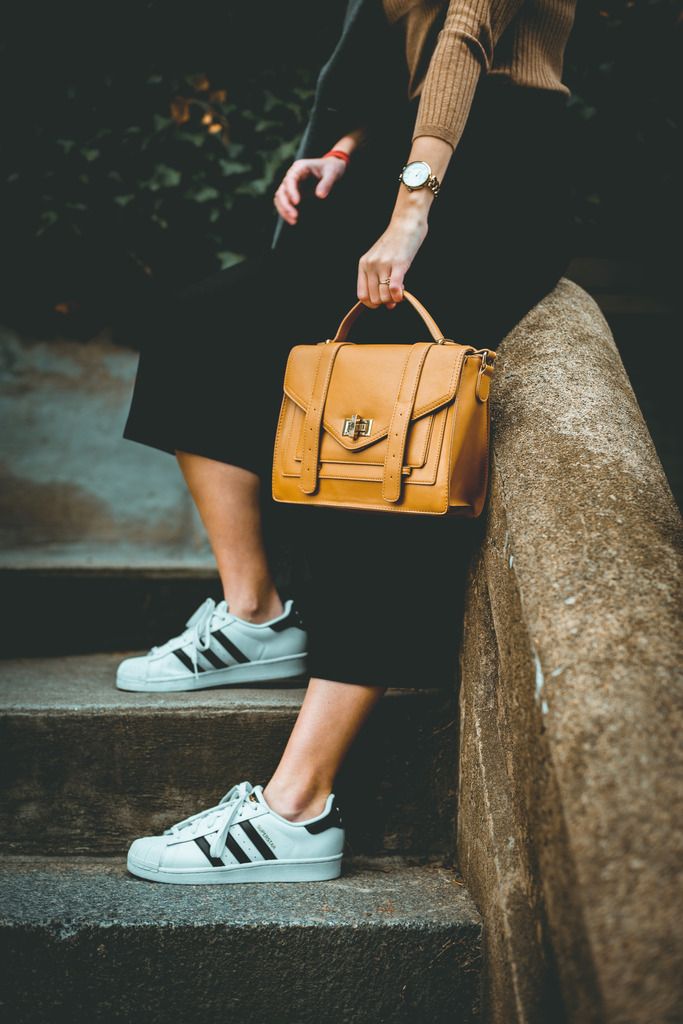 Day to day I wear a lot of trousers and because my feet are so darn narrow I wear sneakers and chucks A LOT more than heels. I also like my clothes to fit slightly on the larger side. You'll rarely find me in a "bandage" or body con style dress so long as I can help it. I've honestly never really felt comfortable that way, and I doubt I ever will. I'm definitely much more of fit and flare kind of girl (and so is my body).
Initially geared towards men Frank + Oak recently rebranded and launched a full women's clothing line. You may have seen my previous post (to view that click → here).
This camel crew neck sweater I'm wearing in these photos is so perfect for fall I can't even begin. It's warm without being bulky, and it's wool composition doesn't absorb moisture or scent (good or bad). Wool will actually keep you warm when you need to be, and likewise, cool at the same time. It's kind of like a duvet in that way. Being a natural fiber it'll also hold its shape much better too. I also have my eye on this Chunky Knit Mock Neck .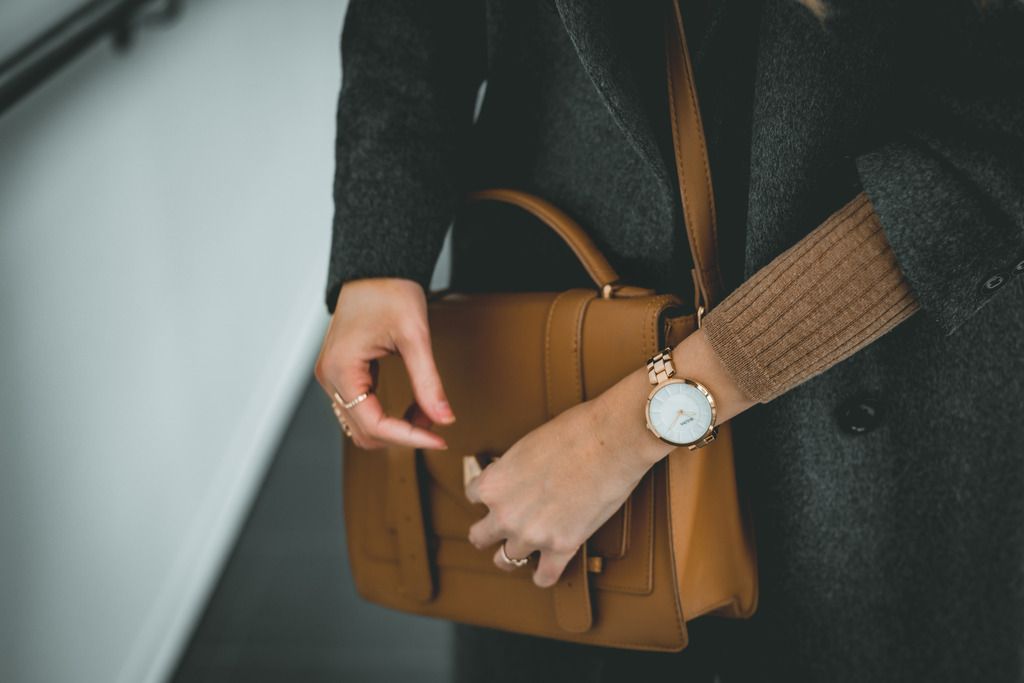 While I love me some menswear inspired pieces I do tend to keep my accessories quite feminine still. As you know I've been wearing this Bulova watch A LOT, it's so classic and minimalist that it literally goes with everything.
Suffice to say I'm more than impressed with the Frank + Oak Women's collection. Every piece that was sent to me was made impecably well, fit perfectly. I would and will definitely repurchase.
---
Hope you enjoyed today's post, and again huge shout out to @chillinwithbernie for these images!
xx
Kayla