While we love our high-end hair products (well accept our wallets of course) the one thing I've noted time and time again is their lack of natural ingredients. I mean I get, it's tough, we spend A LOT of money on our hair (hundreds of dollars for that perfectly sculpted and hand painted color), and we wouldn't be putting cheap fuel in our Ferrari's either.
Brand new, the Biolage R.A.W Collection just launched Oct 1st Matrix is challenging all preconceived notions of eco-friendly and premium hair care.
What does Real Authentic and Wholesome mean to Matrix?
Shampoos and conditioners are up to 95% natural origin and up to 99% biodegradable

Biolage

R.A.W. ingredients are sourced from some of the world's most exotic locations including rich lava clay from Morocco and white beeswax from Africa
Bottles are 100% recyclable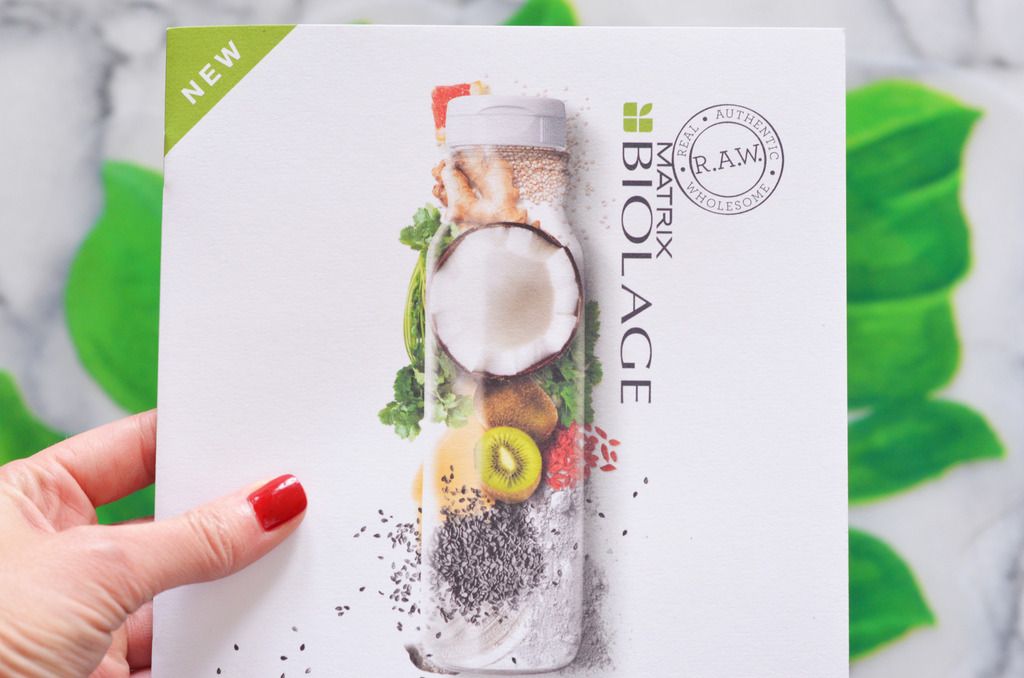 With all this in mind I decided to give it a go. First of all how cute is this packaging? It looks like I should drinking a bottle of freshly pressed juice rather than shampooing my hair, but to be honest that's kind of what I love about it.  It makes me happy to know that the harsh chemicals are removed, and there's so much healthy goodness in there.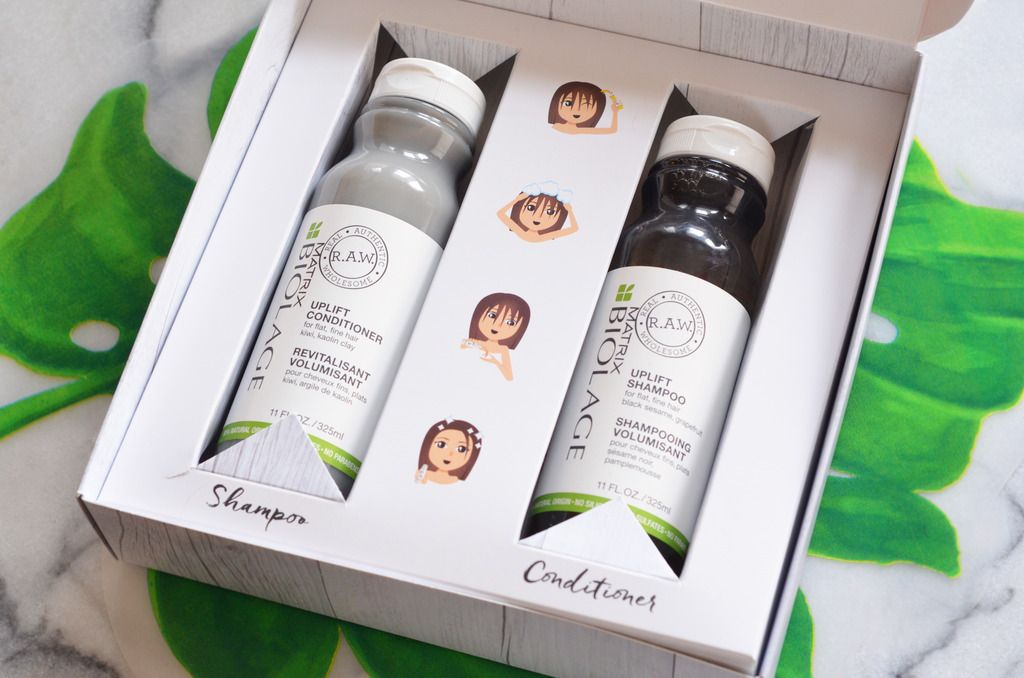 Having received the "Uplift" Shampoo and Conditioner for fine hair, I couldn't have been more excited. My hair is so finicky it really can be tough to find the right products that will scrub out the oil without overly drying while also not weighing it down (big surprise my hair maintains full blown diva status). My hair is definitely more puffy at the bottom, you know that good old triangle look? Yep that's what I got going on, so shampoo for fine hair is a must! I need ALL the lift I can get.
THE CLAIM
"Purifies flat, fine hair without harsh stripping using ingredients like black sesame, grapefruit, kiwi and kaolin clay". Learn more here > biolage.matrixcanada.ca
THE RESULTS
I tend to prefer that squeaky clean feeling when I wash my hair; mostly because I use a lot of dry shampoo and I don't wash it everyday (busted), and the Biolage Shampoo definitely made my hair feel clean. The shampoo lathers really well, and also rinsed out very easily. I like the smell (it's subtle) but it's definitely a clean smell which is probably the grapefruit.
The conditioner is rich, and creamy, but not too heavy. Much like the shampoo is rinses away quite easily, and there's no heavy residue. I really liked how my hair felt afterwards.
---
I pretty much only use Salon brand products for my hair (again the Ferrari), and I would say these products hold up well to what I typically use except it uses a lot less chemicals which is (a) better for your hair, and (b) the environment. I also love the packaging, I mean it's so cute right?
I should mention that this post was in no way sponsored, and all opinions are my own. If you have any questions please feel free to reach out to me by commenting below or on social media. You can find me everywhere at @shortpresents
Hope you found this review helpful
xx
Kayla