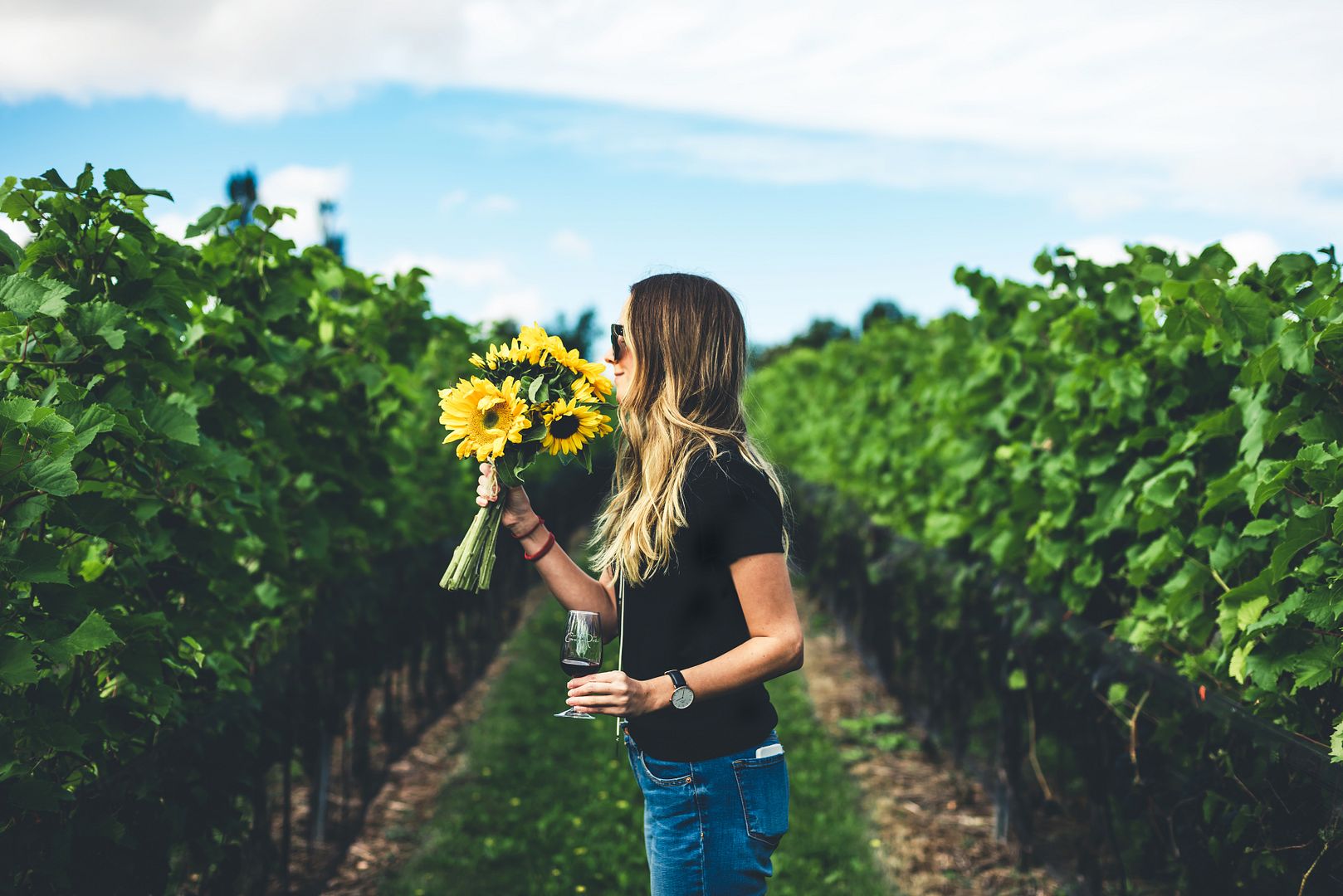 Recently I spent a super fun day with some other local creatives exploring Wolfville, and we went from hot to cool to even cooler as the day progressed. Had I not prepared properly I could have been REALLY uncomfortable, and I was a long way from home. Welcome to fluctuating temperatures of fall where you can go from full blown sweating to freezing just by turning a corner.

HOW TO DRESS FOR FLUCTUATING TEMPS
---
CHOOSE LIGHT FABRICS
There's nothing worse than trying to get a knit sweater shoved underneath your coat. Knits can be deceiving, they look really warm, but depending on the stitching they can be VERY breezy leaving you feel like you're not wearing anything at all. Opt for light fabrics that way you can pile them on top of each other, and they will likely shield you from the cold better.
GO FOR NATURAL FABRICS
While wool keeps you warm it also doesn't make you overly hot either. Natural fabrics are the most breathable, so they will adapt with you throughout the day. Natural fabrics also don't absorb smell either, so win/win right? Just be sure to read the care instructions because you could end up with a pint-size sweater if you don't follow proper precautions.
LAYER
For this day, I started in a t-shirt, and the cropped jeans then I added the plaid shirt over top later when it got cool and then I had to put on the jacket eventually. BUT these items were completely comfortable layered on top of each other, and with the buttons, the transition was super seamless. Items like button ups, or cardigans are great because you can easily pop on and off throughout the day, and toss in your bag or around your waste when you don't need them.
OPT FOR LEATHER OR SUEDE JACKETS
Surprisingly leather and suede jackets can keep you really warm when they are bundled up, but also don't make you super warm when they left open. They also look pretty bad ass so I mean why not?
OPT FOR CROPPED PANTS
Well, cropped frayed denim is a huge trend so I mean you should just explore them for that reason alone, but crops are always a great hybrid between committing to a pant and not freezing in shorts. Fashion babes have been wearing these jeans non-stop since the cool weather rolled in, and I say wear them now while you can folks because eventually, you won't be able to wear them without getting frost bite.
CLOSED TOE SHOES ALWAYS
It's amazing how our feet can adapt for warmth, but not so much for cold. You can absolutely wear your sneakers in the middle of summer, and so long as you're wearing cotton socks you're good to go. But if those toes are out in the world you'll probably feel the chill much much much faster.
WHAT I'M WEARING
Jeans, c/o Old Navy (on sale here) | Tee, Envy | Plaid, H&M | Jacket, c/o Le Chateau (on sale here) | Kicks, Converse via Soft Moc | Watch, c/o Daniel Wellington | Necklace, Le Chateau | Sunnies, Celine "Caty" c/o Smart Buy Glasses |
---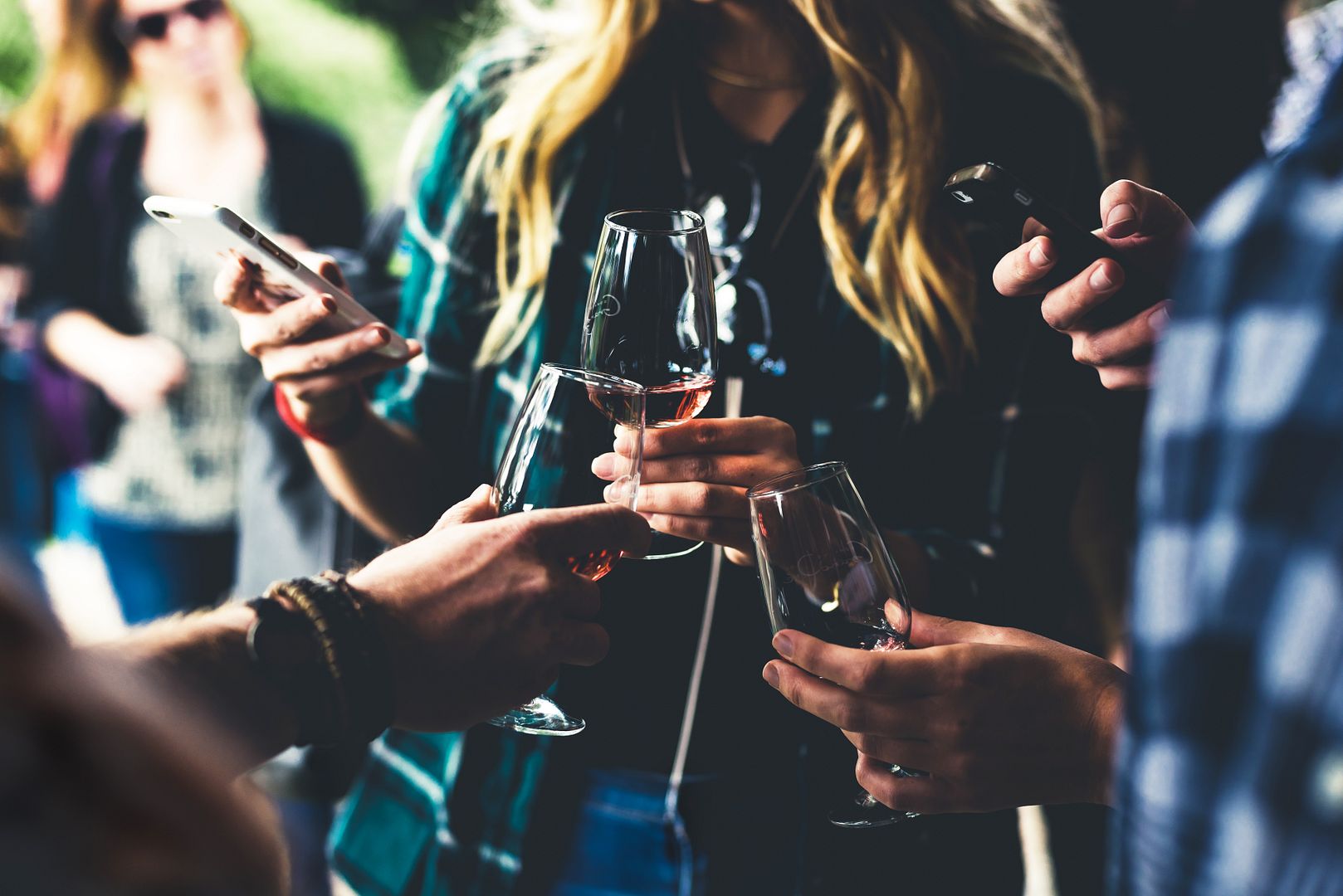 Huge shout out to Kyle , of Chillin with Bernie for these shots, and Wes Booth for planning this super fun filled day. I loved getting to know more about the town of Wolfville. I had a late start (thanks to my alarm clock or lack there of) but I managed to catch my ride on the Magic Wine Bus Tour where we toured both Grand Pre Wines, as well as Lucketts.
After a few tastings, and some selfies with some Short Presents followers (so fun I love when people aren't afraid to approach me) we hopped off the Magic Wine Tour Bus, and grabbed dinner at Troy (seriously delicious). Followed by a cider tour at the Annapolis Cider Co (the manager Katie is actually the cutest) and we ended with Jessie serenading us a cover of Shaggy's "It wasn't me".
The whole day was magical and inspirational all at once. I absolutely adore the community of creatives we have here in Halifax, and I really enjoyed collaborating with them, and getting to know them better.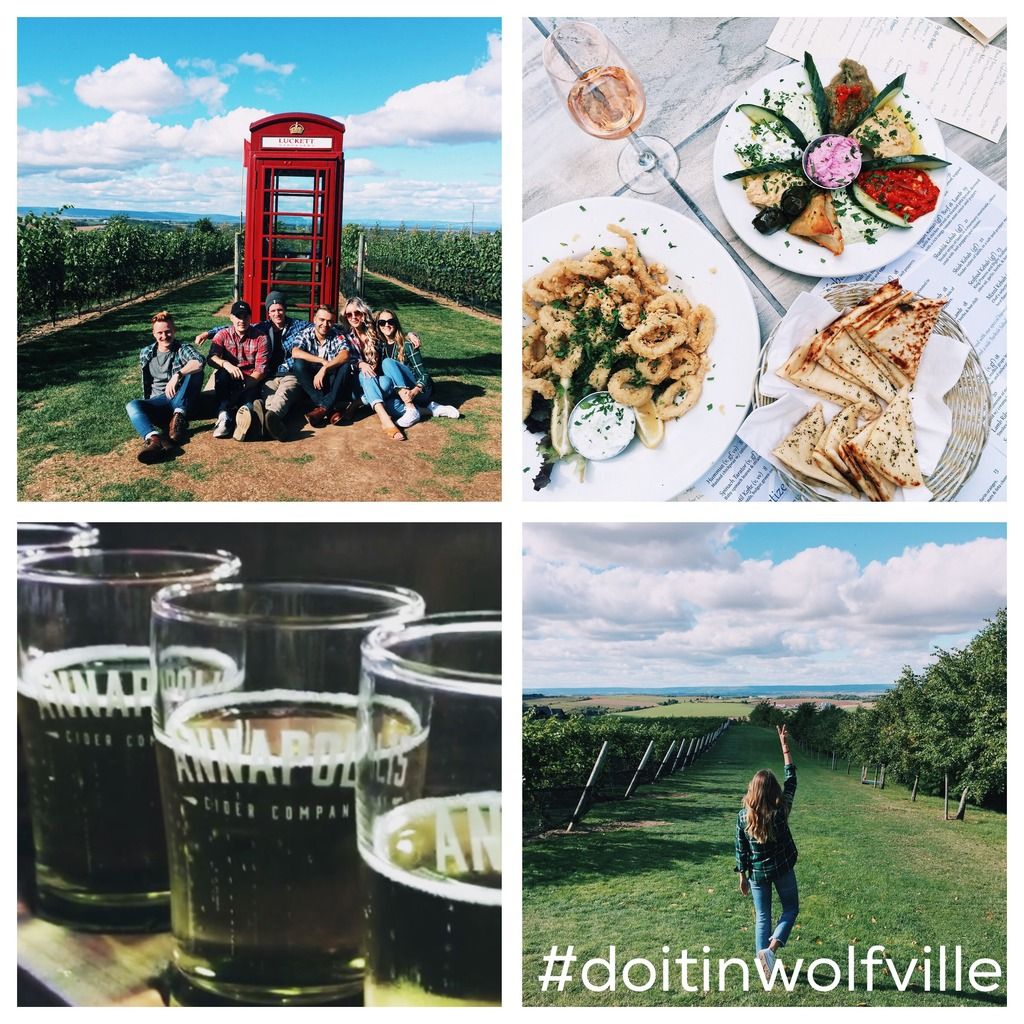 And if you don't know these crazy creative kids yet you should. Be sure to check them out when you get a sec.
Kyle – @chillinwithbernie
Lindsay  –  @lindsaymcmullen
Dave  – @daveculligan
Jessie – @Fourtwoco
Wes Booth – @wearenovascotia & @doitinwolfville
---
---
Happy Friday folks
xx
Kayla