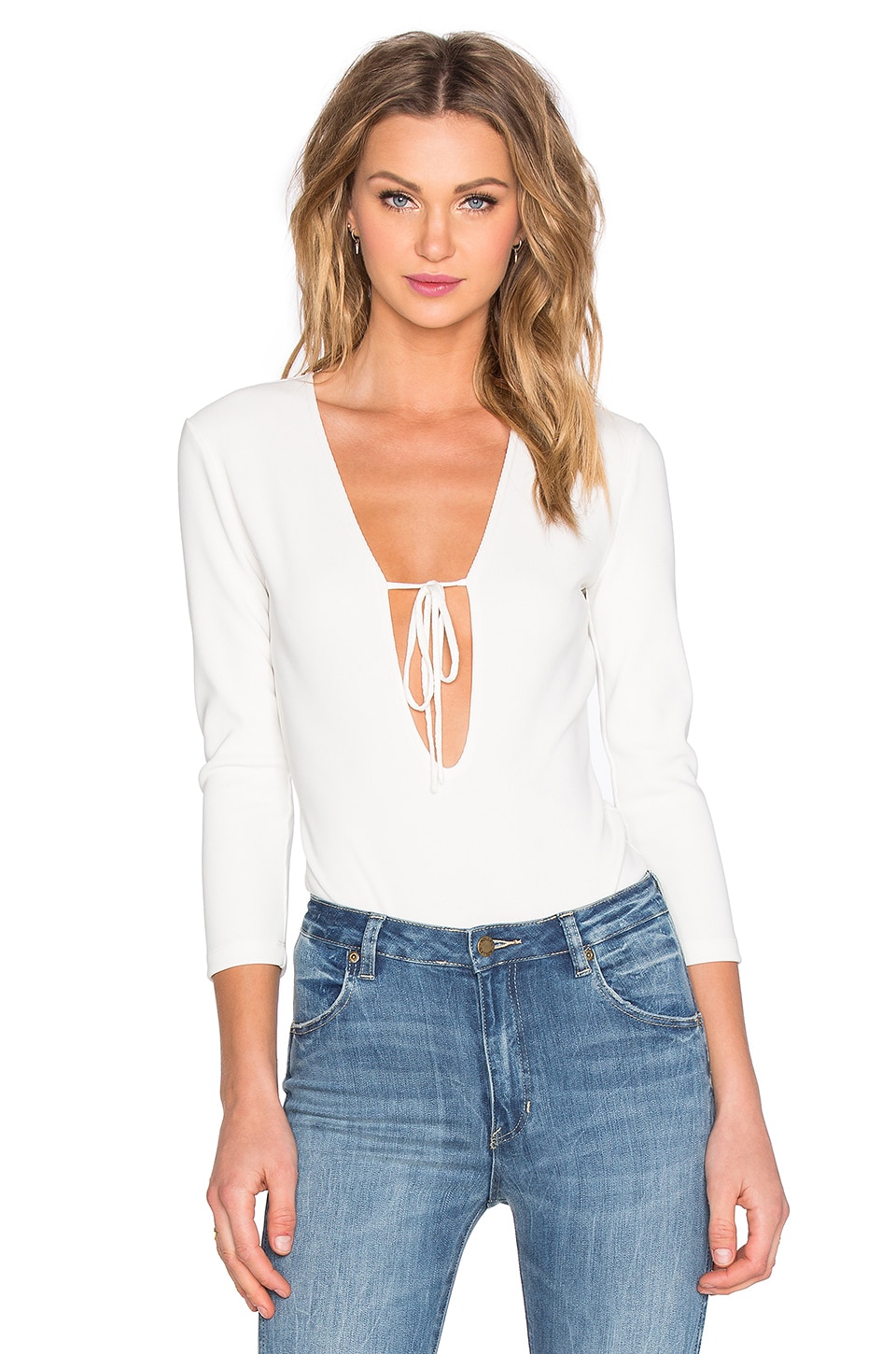 When it comes to spring we always want to start fresh when it comes to our wardrobe, and honestly is there anything more fresh than a crisp white? There's something about this nothing color that is so clean and chic that makes it an anytime trend, so I've compiled some of my favorites for you for Spring.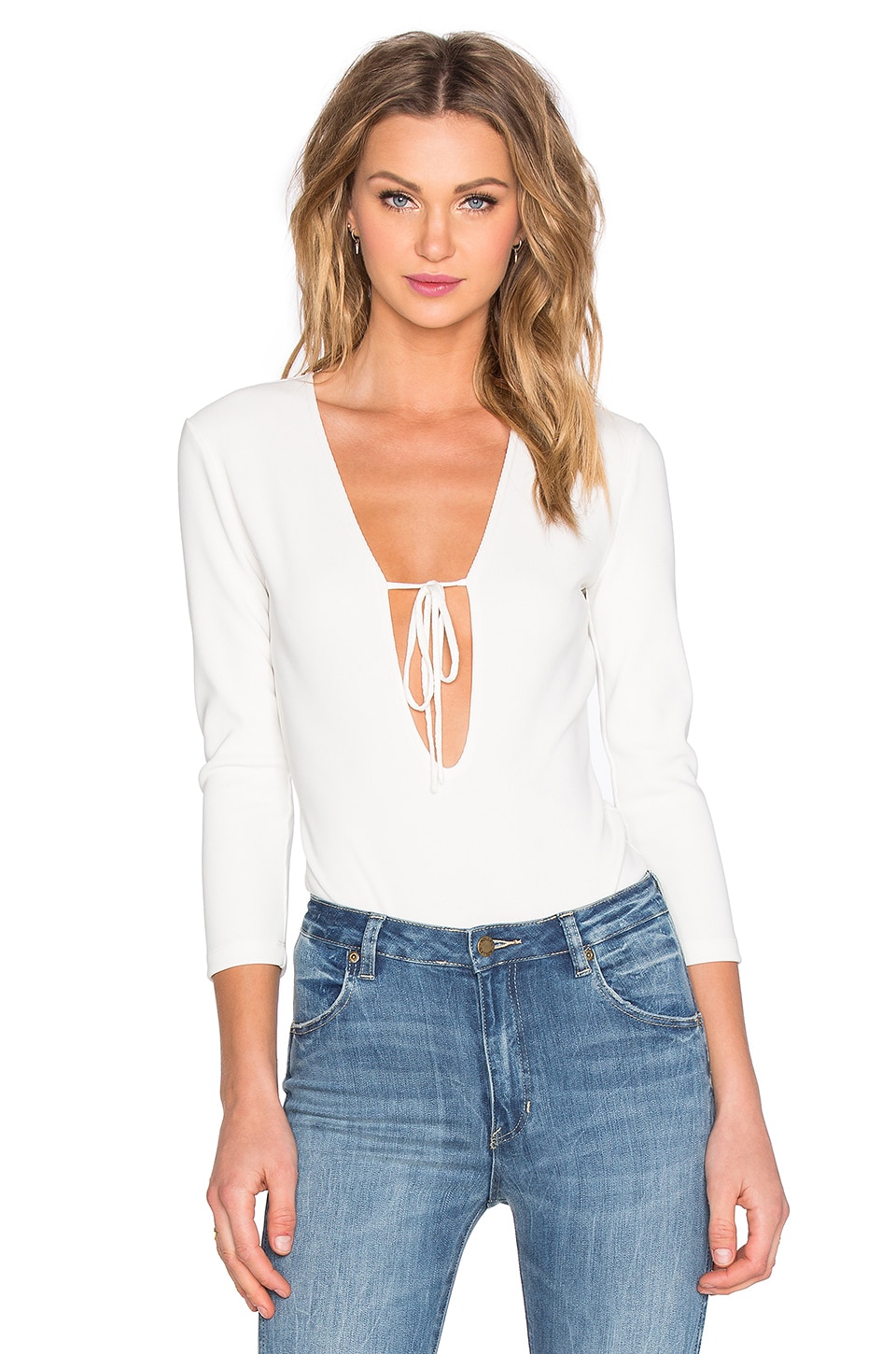 As a dancer I am a bodysuit collector/hoarder, but most of mine for dance are black it's so exciting to finally find some in white. I mean how perfect for when you want to tuck something in, and you don't want it to rid up? $120 via
Revolve
. also love this
one
too.
CHUCKS
Can't go wrong with a solid white pair of chucks to kick of the Spring and Summer season! I'm obsessed with my new high tops $69 via
Soft Moc
. Worried about keeping them clean? Use
Persil ProClean
to make a paste with water, and scrub away with an old toothbrush then let sit for about an hour finally toss in the washing machine, and I promise they will look as good as new.
CROPS
Crops and pants that just dust your ankle are EVERYWHERE this season, and how perfect are these jeans from Citizen of Humanity available at Aritzia ($308)? The bonus is that you can totally wear flats with this trends, and wait for it, even sneakers. I know?! Amazing right? If you're petite just be sure to tuck your shirt in to help elongate your leg.

GAUZY FABRICS
I included this piece in an article I created for Huff Post on "How To
Transition Your Wardrobe For Spring", and I talked about how you should
incorporate light weight fabrics again. I am in LOVE with this light
weight crepe fabric blazer from Le Chateau ($89) that could easily be worn under a coat, and worn indoors now, and
on it's own later when the weather warms up.
Step aside LBD there's a new go-to in town. The little white dress is just as versatile as a little black dress with the exception that it's so immensely refreshing. This dress from
Banana Republic ($215)
with it's figure flattering peplum (that hugs your teeny tiny waist) and neat mesh pattern that keeps it super cool and interesting I mean we need this dress in our lives people.
Vests, which are basically sleeveless trench coats are a ha-uge this Spring, whether you choose to wear it causally with jeans as seen above or more dressed up say layered over a dress or even a blouse, and trousers you really can't go wrong with this menswear inspired trend that is oh so flattering. Think of it like curtains that hang over your hips that camouflages any of your curvy concerns. And at this price point you can really feel save taking the plunge ($44
Dyanmite
).
And while you're probably thinking that white is super scary, and it's an investment that you'd rather not make because you have no idea how you'd keep it clean. Well let me tell you something dearest blog reader that you may or may not know about me. I am a full blown klutz. I really think it's genetic in my family because I feel like my sister picked this one up too, and the two of us are what you would call a disaster at best.
I trip over nothing, I fall upstairs, I spill and drop everything in my possession. Despite being a dancer, and being labelled a graceful dancer (verdict is still out on that one if you ask me) I am a sloppy mess about 98% of time.
Cue amazing cleaning products. We've really come a long way in terms of keeping our whites white. No longer are we using harsh chemicals like ammonia or bleach (that ate our clothes instead of cleaned them), but rather there are some new contenders that in my opinion, and in my case sartorially save the day.
One of which is Persil ProClean a European company which has recently launched in Canada. I've had the opportunity to test this product out myself both on my white clothing, and my linens (yes they are white, and no I'm not crazy… ok well maybe), and I'm happy to say I'm very happy with the results! I will definitely use the product again. I would also welcome you to try it on your towels because lord knows I get mascara and bronzer alllllllllll over mine nightly, and if those come out clean this product gets my vote of confidence. Be sure to look for it in your local grocery.
If you love your clothes then you love for them to look good, at least I know I do, and I also want to keep them that way. Hope you found this post helpful!
This post was sponsored by Persil however all opinions expressed are my own.