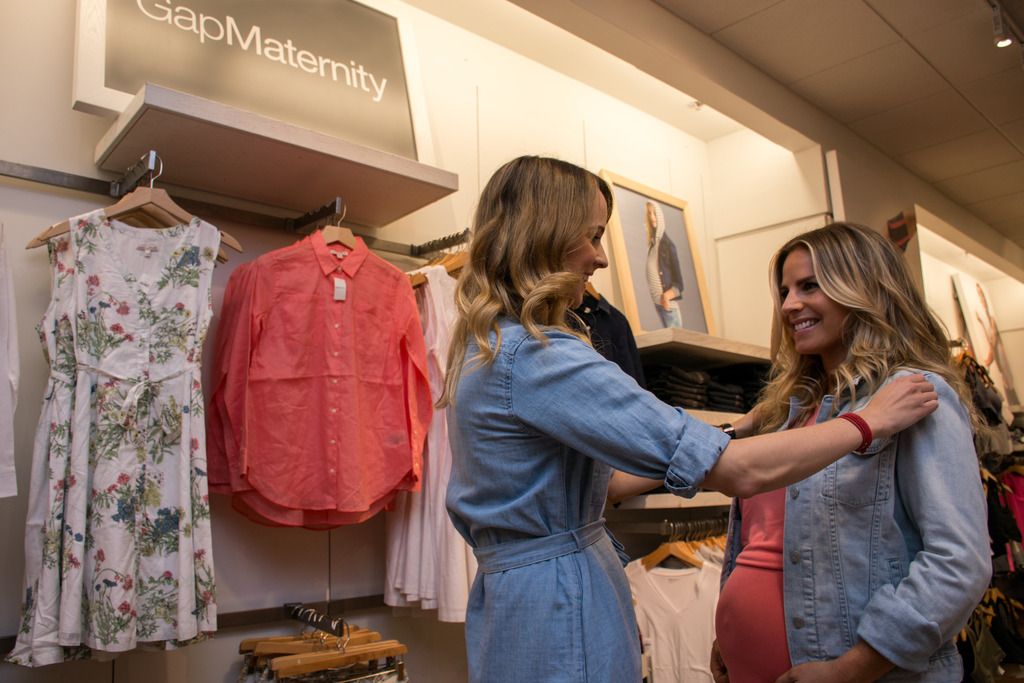 photo c/o Patrick Fulgencio
Looking good and feeling fantastic has never been so easy! Fashion is always changing, and that's exciting, but it can also be VERY confusing to know what works for you and your body/lifestyle.  Stop wasting your time and money, and enlist an expert!
As a personal shopper and stylist I can help you learn:
What to wear and which styles flatter your shape
How to create a wardrobe full of clothes that you'll love to wear
How to be the one who walks into a room and gets noticed because you're rocking that outfit
That you can be the one who people gravitate toward. 
Looking and
feeling great makes you stand taller, be more confident and open . . .
which acts as a magnet that attracts others and opportunities to you
You can be the stand-out candidate for a job because you know
how to dress to impress – and your talents resonate with your poise and
self-assurance
SHOPPING CONSULTS
Do you have a special event coming up that you need an extra set of eyes to help you pick something out? Maybe you just need a little boost of confidence in knowing that you've chosen the right item. Or maybe you just need a little closet refresh.  There's probably something in your closet you've always wanted to wear, but you're just not sure how to style it. Let me help!
Whether it's one outfit, or an entire closet over haul let me put my years of experience behind and in front of the camera to help you! Whether I'm front row at fashion week, or keeping up with my fellow fashion bloggers I'm always in the know of current trends.
Did you know that we offer style consults? Whether you want me to come shopping with you, or pick you out something, there's plenty of options available to get you looking like the best version of you.
DIGITAL CONSULTS
Don't live close? No problem! With the bonus of technology we can still get you looking ah-mazing either through email, text, or skype. Feel free to email me info@shortpresents.com and we can set something up.
Don't just take my word for it hear from these happy customers:
"Kayla is amazing, she can come up with great outfit ideas in seconds.
She helped me match two pieces I've had in my closet for years, but I've
been unsure of how to wear them. She gave me multiple ideas, color
schemes and specific pieces to wear them with, so that finding the
perfect outfit was easy. Everyone has those few pieces of clothing that
don't seem to match anything, Kayla has a true talent when it comes to
making those pieces into a jaw dropping outfit. Now, not only can I wear
the pieces I love, I'm confident that I'm wearing them well; I wish
Kayla could pick out my outfits every day!"   –Eve McLoed Norburg
"Kayla is one talented and an amazing woman. I had the wonderful
opportunity of working with Kayla when she had helped me
choose the perfect outfits for my engagement photos. Not only did she
help me choose my outfits for my engagement pictures, but she also
made suggestions that I could wear again and again after the photo shoot."    

"Leading up to my wedding Kayla also helped me choose the perfect dress
for my bridal shower. When I was busy planning everything she not only
picked out the dress without even needing me there, but she was amazing
with communication knew exactly what I needed before I did. The dress
fit and looked perfect; I don't know what I would have worn had I not had that dress!"
"I enjoyed every minute shopping with this fun and loving lady. Kayla did it
all from picking out shirts, pants, dresses to choosing the perfect shoes and
jewelry. I didn't have to worry about anything except trying on the clothes. Kayla
gave me lots of helpful ideas and advice to use when I am shopping and pairing
clothes together. While working with Kayla you totally see how much enjoyment,
love and knowledge she has when it comes to fashion. I had so much fun I wish she
could style me everyday :)"        –Joy Murray

"I wear glasses everyday, they are very much a part of who I am. But I have been
wearingthe same style (black square frames) for almost 15 years!
When
it was time to update my frames I turned to Kayla. She was knowledgable
of both upcoming trends and the classics. With her advice I was able to
step outside my typical style. I settled on a gorgeous pair of black
cat-eye frames and a pair of brilliant blue square frames. Thank you
Kayla! "     –
Kelly Anderson
"I met Kayla at an event in Halifax a couple of years ago and spent the first
five minutes asking and talking to her about where she got her shoes and
handbag. Later that night, when I got home, I made sure to start following
her on all of her social media accounts. Since then, she's answered multiple
fashion questions I've had – where can I buy a decent belt to go with work
pants? Why can't I find dresses that are knee-length? Can you take me shopping?
Every question in the public social media spaces are answered immediately,
but more than that, she takes the time to follow up with longer, more personal
messages that include more detailed thoughts and suggestions. I love Kayla's
sense of style and totally trust her to help me look my best when I'm out in
the world!"     -Kelly Neil